"There is, absolutely, a queer sentimentality to my cooking… There is no binary of yes and no, this is allowed, this is not… I'm celebrating the inbetween-ness." 
Gurdeep Loyal, winner of the Jane Grigson Trust award, chef, food writer, musician, and like me a queer British Punjabi Sikh, speaks with the most extraordinary fluid joy about the way he cooks. 
"Why can't I," he exclaims in glee, "have garam masala with za'atar in black treacle?" He peppers our whole conversation with these tiny, bright flashes. At one point I feel like listening to him is like my favourite moment in cooking again and again, when you pour a tarka – smoking hot ghee and spices – into a simmering pot of dal, and everything is sparkling and sizzling and smells like the gods. When I ask what it's like to be in his kitchen (I am, by the end of our phone call, absolutely angling for an invitation to dinner with him), he laughs, and tells me, "I wish I could say it's like a chemistry lab, it's really not – it's like a play school kitchen."
The top floor of a gurdwara is normally a beautiful domed hall where Sikh, Hindu, and Muslim poems sit wrapped in gold brocaded silk, read and sung and chanted by men with long beards and white or blue robes. Directly underneath this room is the langar hall, an equally large open kitchen where anyone – from every caste, gender, religion – is welcome to sit together and eat a tray of home-cooked food for free: everything from roti and black dal loaded with masala, to saag paneer, or kheer (rice pudding with cardamom and juicy raisins if you are lucky). I was astounded as a child in a school church service when the food the congregation shared was – half a dry biscuit? Alcohol?
When you sit downstairs, you hear the poems of the gurus, and the poets they admired – poets of every religion and none, poets from across the great cultural melting pot of North India and the Persian-speaking world. The songs drift down the stairs or are piped in quietly from a little speaker or TV livestream. You normally can't smell the food from the kitchen upstairs – I don't know why – but imagine for a second the tiny fragments of flavour molecules, steam, smoke from rotis chucked on an open flame for a second to char and fluff up properly. Imagine these drifting upstairs imperceptibly, the gurbani (devotional song) and Punjabi food particles mixing in the staircase or lift shaft.
This image keeps coming back to me while I speak to Gurdeep. Eerily, or perhaps not so eerily, Gurdeep has run the same journey as me: we both started in a British Punjabi Sikh heartland (in his case, Leicester, in my case, somewhere between Hounslow, Southall, and Ealing), and ended up round the corner from each other – in one of the areas of East London where queer venues cluster together like samosas piled on a tray at teatime.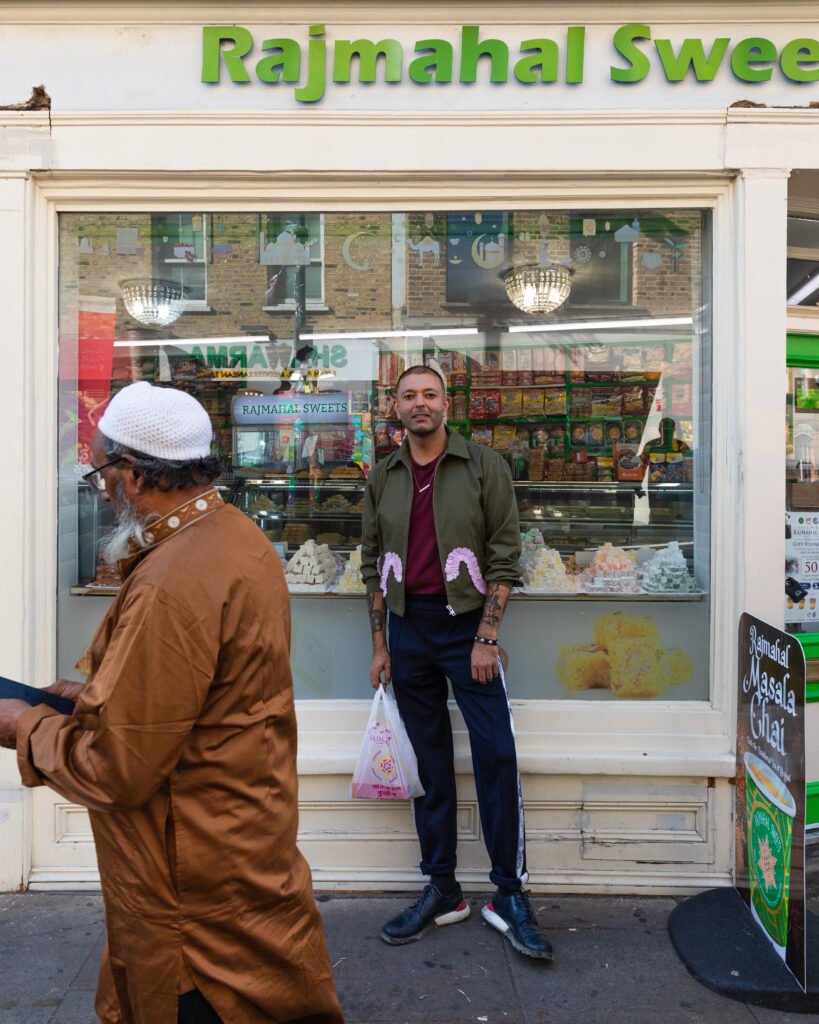 Mother Tongue is, in part, a love letter to these cities where diasporic grocery stores from all over the world are piled on top of each other. The Leicester of Gurdeep's upbringing is there: the first British city with a person-of-colour majority, he proudly tells me, and the place he "got to experience all of India, all the subcontinent [in], through the exchange of food." He talks about the exchange of food and practices, of shared prayer and celebration at Diwali and Eid, a real community, "between and amongst immigrants," where feeding each other is often front and centre.
There's a gorgeous ethos and approach to food and flavour that holds all this. Opening Mother Tongue at random, you might come across recipes for 'aloo chaat wedge salad with pink peppercorn ranch', 'mogo cassava chips with hot hoisin', or 'peanut butter tandoori mushroom pittas'. Just for your pleasure, imagine also 'chickpea, togarashi and preserved lemon tikkis', 'coconut, za'atar, and maple chutney' and 'salted cardamom peaches, burrata, and saffron'. Each recipe comes with equally gorgeous anecdotes – stories that move me a little to tears. There is something deeply joyful in reading a cookbook that speaks to, and from a queer brown London experience; there's a feeling of something deserved and, I think, a burning, determined sort of hope.
At one point in our call, I ask Gurdeep about flavour ideas that have gone wrong. He mentions trying and dramatically failing to make chocolate meet balachaung – a Burmese favourite condiment of deep-fried shrimp, chilli, garlic and onion, sometimes with fish sauce for extra pungency. It is, be warned, already very pungent. 
Balachaung (alongside chocolate) is one of my Mum's favourite foods; she's a West London born and raised pukka British Punjabi. Our family lived in Myanmar for a few generations, and she often tells stories about my great-grandfather's journey from streetfood stall to becoming, thanks to his chain of restaurants, 'the richest man in Rangoon' (now Yangon). You can't find balachaung in the Punjabi-dominated grocery shops in West London, and I suspect it is the same in Leicester: I wonder if Gurdeep had the same experience as me, popping into one of the Bengali grocers that pepper our area and unexpectedly seeing a jar of it there. 
Myanmar, of course, shares a border with Bangladesh, and a love for seafood and deep-fried pungency. I think about my grandparents, perhaps seeing pots of balachaung on the table of the Punjabi restaurants they were raised inside in Yangon – mixing it into their dal or, a generation later like my uncle in Ealing Common, spreading it thickly and crunchily onto toast.
Fried dried shrimp – chilli – garlic – onion – salt and maybe lemon juice. Fried shrimp – chilli – mung dal. White bread – butter – balachaung – lemon juice. These are all, loosely speaking, what Gurdeep brilliantly calls "flavour chords" in Mother Tongue.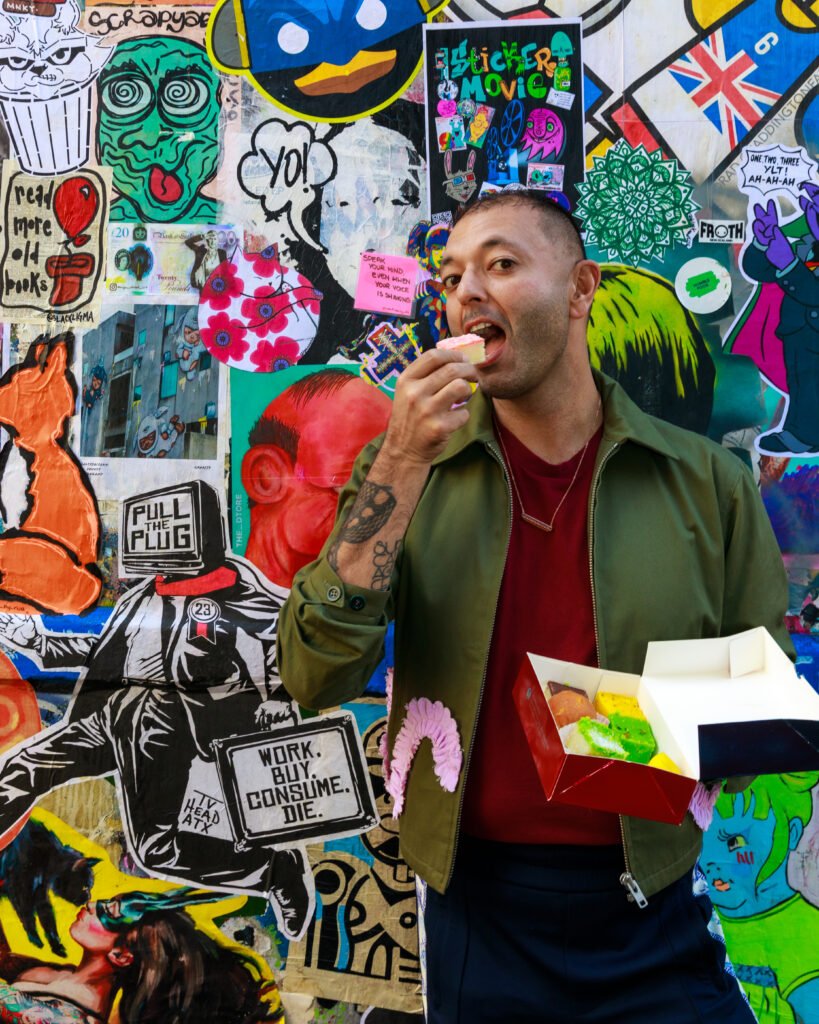 Flavour chords are the heart of how he makes his fundamentally pleasure-first, intercultural approach to cooking accessible to the reader. We have, he says, access to "much more emotionally sensitive prose" when talking about music than about food. In beautiful diagrams at the start of his book, a little like guitar notation, we see amchur (tangy unripe mango powder, primarily from Punjab) next to pomegranate molasses (sweet, sour, sticky, lemony undertones, primarily from Iran and the Mediterranean Arab world), bergamot (the citrus that flavours Earl Grey, primarily from Southern Italy), and a glorious list of other 'sour and citrussy' things – black vinegar (my favourite dip for dumplings, various regions of Northern China), umeboshi (pickled sour plums, Japan), sumac, coconut vinegar, anardana, barberry, kalamansi, lemon, preserved lemon, kokum, tomato, papaya paste and so on.
In a section titled 'Flavour Chords: how to play with your food', Gurdeep gives us practical guidance and a rich methodology for embracing the playfulness, generosity, and radical pluralism that underpins his approach to flavour. He gives a (beautifully illustrated) example sequence: starting with the classic Italian chord of tomato-garlic-basil, he encourages us to look at what is in our pantries or nearby diasporic stores, and start adding or swapping elements out. 
Nigella seeds added to the triumvirate could add 'smoky sweet earthiness, another contrasting character for the mix', tamarind would contribute 'a fruity tartness, extra acidic tang to enhance the tomatoes', and sambhar masala (for which, alongside many other classic spice blends, he gives fab recipes and cheats for), offers 'fragrant South Indian spices bringing new flavour notes as well as some that echo basil'. It is a little like the logic of Samin Nosrat's seminal Salt, Fat, Acid, Heat but beefed up and set ablaze with Kashmiri chilli, or Tabasco, or scotch bonnets, or the naga chilli sauce they use at Bengali Tower Hamlets chicken shops, or tajin, or kimchi.
What Gurdeep is doing, I think, is reorienting us towards pleasure in our cooking. This isn't just through the theories and methodologies he offers, or even through the ideas he models and explores in his recipes. It's just as much through the lavish, honest, personable enjoyment of food that radiates through the book, and the brilliance of his craft that comes with that.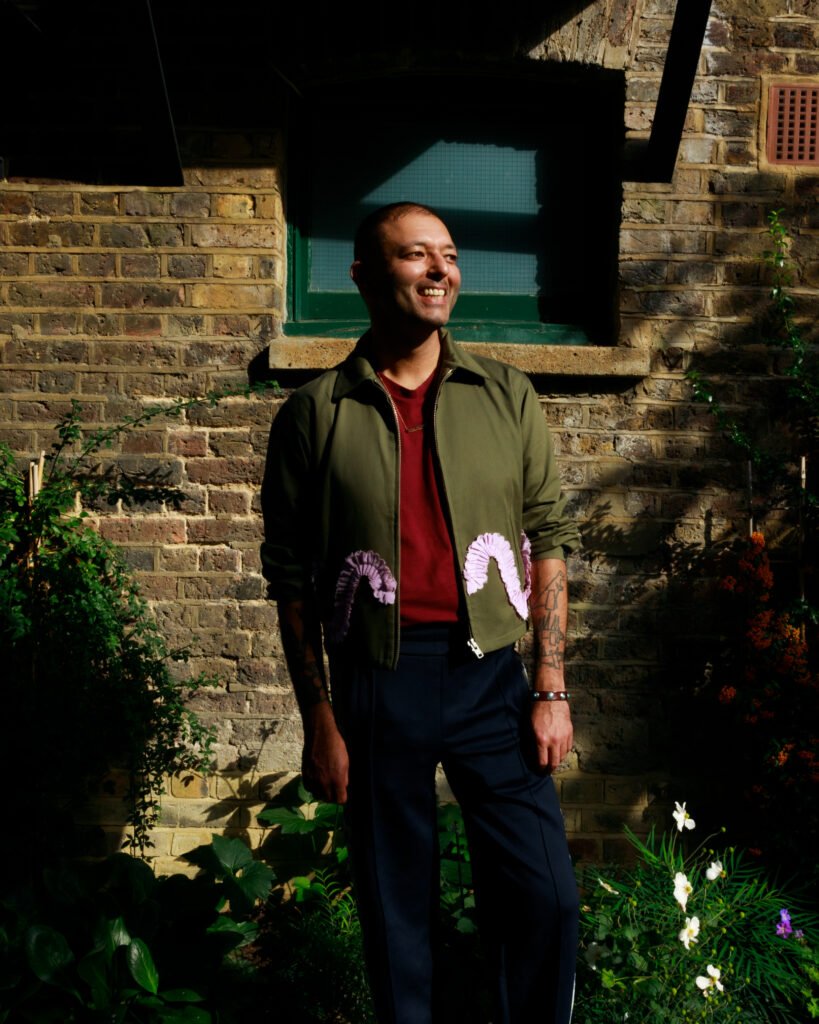 He talks on the phone about "matriarchs who are creating abundant joy for everyone" – the women of all ages who are often at the heart of the langar hall kitchen, who one day are there creating a 'community kitchen that has no borders, no sense of being open or closed, [that is] here for everyone all the time'. Another day, they are making samosas for a party or pakoras for a wedding. 
British Punjabi culture then becomes a space full of 'accessibility to food as nourishment for the soul, for everyone, all the time', a space that emerges, I'd argue, from our radical spiritual ethos of pluralism, of generosity, and of joy and pleasure in devotion. The words I use to describe Gurdeep's approach to food – playfulness, open curiosity, generosity towards what a dish or a person deserves, and especially this idea of radical pluralism – these are all things that define the socio-political ethos at the heart of Sikh teaching, and these are all things at the heart of so many immigrant cultures in the UK. 
Subscribe to shado's weekly newsletter
Exclusive event news, job and creative opportunities, first access to tickets and – just in case you missed them – our picks of the week, from inside shado and out.
Gurdeep and I speak, for a little while, about how for each of us, our queerness is shaped – nourished – by our relationship to our Punjabi-ness. Not all of that conversation is for the public sphere, but for one thing, he tells me how he thinks of "flavour in terms of a spectrum, in the terms that anything is ever possible." If there is one thing that I think my queerness and my brownness together have given me, it is the freedom to know that sometimes, this really is true. The limitations, boundaries, nation-state borders we are told exist, so often are simply not there. Anything is possible, and Mother Tongue is a crafted, lyric, free, pleasure-loaded tribute to that fact.