We live in a political climate that is hostile to immigration across the board. In this context, complicated and messy human lives are all too often reduced to a series of crude categories: refugee, economic migrant, deserving, undeserving. These categories cannot hope to capture the complex set of circumstances that might lead to displacement, nor the struggles people face in putting down roots somewhere new. Reaching safety from war or a more personal persecution, and obtaining the legal status to
remain in a new country might be the end of a physical journey, but it marks the beginning of a new quest: for language, employment, stability, friends, acceptance. These are all the things that make up a life.
The people who have shared their stories for this exhibition represent the diversity of experience of refugees to Britain. Some faced lengthy delays in getting their asylum status, spending up to six or seven years as asylum seekers, banned from working and living a shadow life of near-destitution. Others were granted refugee status in a matter of weeks. At some stage, they have all worked with Breaking Barriers, a charity which helps refugees find meaningful work in line with their experience and qualifications. Breaking Barriers, which commissioned and curated this exhibition, helps with language skills, gaps on the CV, and other issues such as a lack of recognition for overseas qualifications and professional experience.
For many people, finding meaningful employment is vital to a sense of purpose and self-worth. But above and beyond their search for work, the people whose stories are told here are just that: people. They range in age from their early twenties to their late fifties, and are passionate about cooking, cycling, DJ-ing. Some have struggled with mental health problems, others with mastering English. Their stories dispel the myth that there is a single type of refugee, or a single type of person deserving of
support. For many of them, the UK only started to feel like home when they formed a strong personal relationship with someone – be it a friend, colleague, or caseworker. The moment when we start taking responsibility for each other's welfare can be a powerful turning point, and we should all take note.
Co-curated by Rebecca McClelland and Breaking Barriers, the exhibition includes photographs by 11 renowned photographers: Adam Broomberg and Oliver Chanarin; Nick Waplington; Caleb Femi; Campbell Addy; Diana Markosian; Jo Metson Scott; Léonie Hampton; Timur Celikdag; Leon Chew; and Samin Ahmadzadeh. Their portraits, which explore both documentary and fashion photography, reflect the refugees' wildly diverging experiences in the UK. By challenging negative and pessimistic stereotypes often associated with the representation of refugees, these photographs offer an alternative way of thinking about each individual's story. Continuing the theme of human connections, many of these photographers have themselves made a home in the UK, and they bring their own experiences to these creative and collaborative images. Find out how you can help: www.breaking-barriers.co.uk.
Ahmed
Nominated | Ben (Breaking Barriers)
Photography | Nick Waplington
In Egypt, for more than 15 years I ran a very successful business buying fruit from farms and exporting it all over Europe.
I had more than 250 people working with me, and I worked all the time. I loved it. I had a big, beautiful house in Cairo where I lived with my family. Then I had a problem with a UK-based client. They didn't pay me for large shipment worth £250,000. Suddenly, I was in trouble. I couldn't pay the Egyptian supplier. He threatened to kill me. He was a well-connected man with links to the police. They even threatened my son, who is training to be a doctor. They spread rumours that I was a member of the Muslim Brotherhood, a banned organisation in Egypt. I have never been a member. The situation was unsustainable, so I came to the UK to try to get my money back through the courts.
I came with enough money to live for a few months, but it quickly ran out. I had to give a lot of money to solicitors. At first my asylum claim was refused. I appealed, but in the meantime I couldn't work. This was like a nightmare – I have worked all my life. I ran out of money, and I was homeless, sleeping on the streets. My mental health deteriorated. I tried to kill myself in the park late at night. But some strangers helped me. I begged them not to call the police, because I was thinking of the police in Egypt. But the police here were so kind to me. They took me to the hospital where I got some psychiatric help. The doctors gave me an emergency number to call if I reached such a low point again. I was referred to a shelter so at least I wasn't sleeping on the streets. Sometimes I can't believe that life can change so quickly. I take photographs and videos on my phone, and I write things down, so that I don't forget all the things that have happened to me.
When I got my refugee status, it was a relief because finally it meant I could work. But it was hard to find a job, and hard to maintain because my housing situation was so unstable. I had to leave one job because I became homeless again. One person who has helped me so much is Ben from Breaking Barriers. He knows everything about my case and he's helped me so much with my CV. I have done English courses, and learned about business skills and the European way of doing things. Now I will always make contracts with clients to avoid another crisis. Things have been difficult, but on the other side I have people who want to support and help me. Some friends in Egypt said, "we are lucky, because you can be our eyes in the UK." They sent me a container of fruit for free, only asking me to cover the costs once I had sold it. I sold that fruit, and they sent me some sugarcane, so now I am selling that to wholesalers. I am working for myself again. If I continue, I hope I can build up a business. I have somewhere to live now, and my case about the money I am owed is going to be heard at the Royal Courts of Justice. None of this was my plan, but step-by-step, life is improving.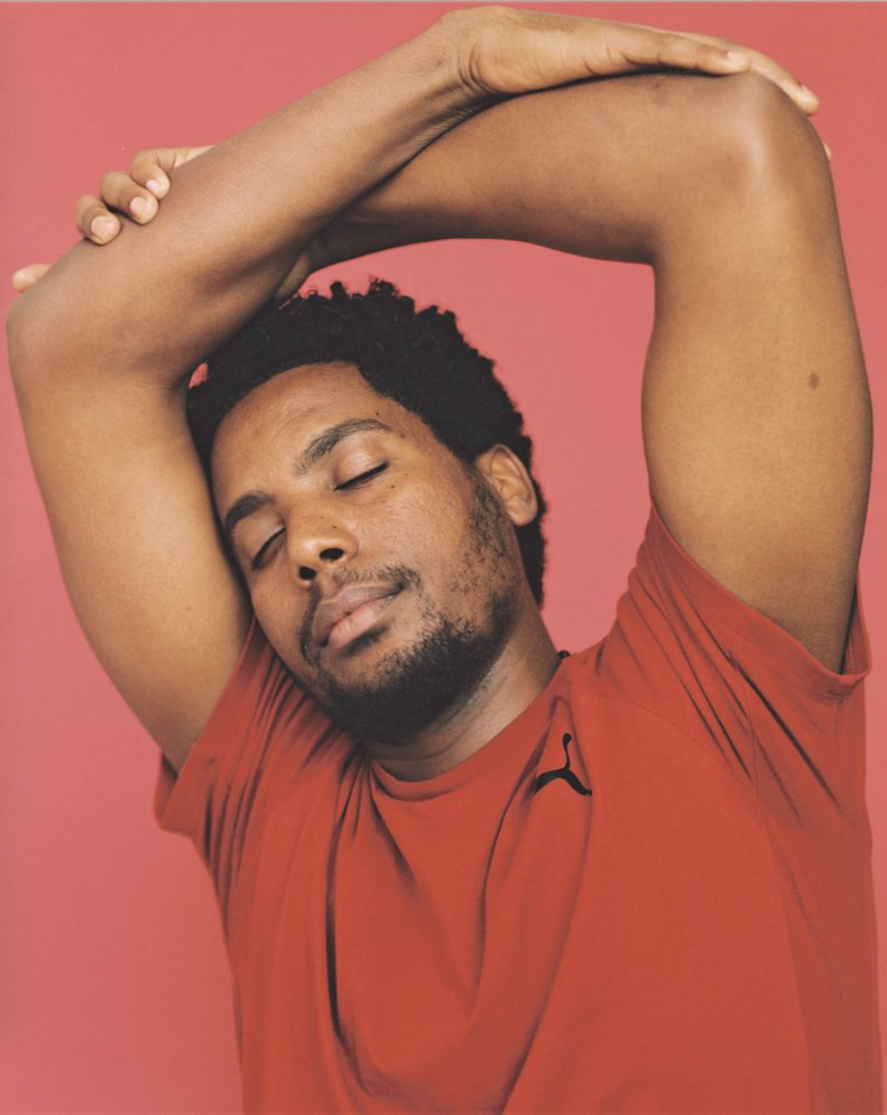 Daniel
Nominated | Yonathan (IKEA)
Photography: Campbell Addy
I was born and raised in Eritrea. I did military service and was working in the capital, but the situation in my country is difficult.
There isn't much possibility of pursuing your dreams. We had some problems, so I left. First I went to Sudan, then to Uganda to process my visa application, and in January 2017 I flew to London. We learn the English language in schools back home, but other than that we don't have much access to British culture – all the movies and TV we consume are American. I wanted to get to know how everything works. I learned that people say "please" and "thank you" a lot more than we do back home.
Starting from the beginning, I had someone to pick me up from the airport, so it was easier to settle. I had a network of support here. My aunt and uncle have lived in London more than 40 years. Their kids – my cousins – were born and raised here. It gave me an insight into life in the UK. The first thing I wanted to know was about the laws. I was a law-abiding citizen in Eritrea, and I was determined to be the same here. It might seem like my story is easy, but it's hard to adjust to a totally new place, in ways that I can't even describe. I tried so hard to get a job, but it was difficult. The first question in interviews was always "what is your experience in the UK?" But this is my first time in the UK, so my experience is back home. There's no way to prove that. I understand why employers ask those questions, but it's frustrating too.
Yonathan, one of my close friends from Eritrea, had come to the UK about nine months before me. We've known each other since we were teenagers. Whenever I have anything on my mind, I can discuss it with him. He has helped me with all the small things that seem like they should be easy but aren't. He introduced me to Breaking Barriers, who helped me to find a job at IKEA. It's a full-time job, and I've been promoted to being a kitchen planner, so I have some stability in my life. I still miss Eritrea. My parents are there, and one sister is married and settled there. My brother is in the US and my other sister is in Germany, so we are scattered all over the world. Back home, I had a part-time job at weekends – I used to DJ. It's a real passion of mine. I love all different types of music, and I think I have good taste. But producing music isn't a popular occupation in Eritrea. I think now that I'm here, I'd like to go back to school and study music production and get really good at it.

Mayada
Nominated | Anthony Julius (MISHCON DE REYA)
Photography: Diana Markosian
It is warm in Sudan. There's sun all the time, but I don't only mean the weather, The people are warm too
– family, friends,everyone helps each other. But from when I was young, I felt that something was not right. I noticed some laws were restrictive. I wanted to change the rules that place so much pressure on people, particularly women. That's why I decided to study law.
The first time I came to the UK was to do my masters: human rights and humanitarian law at Essex University. After that, I went back to Sudan. It's difficult for people who work in the human rights field in Sudan – even if you say something on Twitter or Facebook you can be detained. Around three years ago, I had to leave the country. I came back to the UK, this time to apply for refugee status. I knew the theory of the law – that you have the right to seek protection – and then I saw the practice. The uncertainty is awful, and you aren't allowed to volunteer or work while you're waiting. In the end, it took six months to get my papers. Then I was free to go and work and do everything. Everything is different here to Sudan, so it was a bit of collision. When I moved to London, I thought it was just so big. But I liked it straight away, because you see so many different people and so many languages are spoken. You don't feel like you are a foreigner, because everyone is from somewhere else. But it's so expensive, and it costs money even to travel to job interviews or to dress in a certain way. I wanted London to be my home, and I couldn't feel at home unless I was active and contributing to society, living and working. I was applying for jobs all the time and volunteering. So I was busy – but I was stuck in a circle. I couldn't find a job that paid the bills and was in line with my interests and expertise.
Through Breaking Barriers, I was offered work experience at the law firm Mishcon de Reya. I took a gamble and I left my job to do the work experience. Soon after that, I got a paid job as a personal assistant, and now I am a legal administrator.
At first, everything felt so difficult – it was a new environment and the work wasn't easy. I met Anthony Julius on the first day I came to Mishcon. He was so welcoming and nice. He said: "you're welcome here". After a few months, I felt I wasn't moving forward and that in such a big firm, I would never be able to progress. I met with Anthony and told him that I didn't know how to navigate the system, and was thinking of returning to the charity sector. He told me not to give up on my legal career. He said that refugees have got the resilience, and that I could make it. He arranged for me to have a mentor within the firm. My mentor has given me so much encouragement. Now I'm on the immigration team, and I have another mentor who is so supportive. This is an area of law I'd like to continue to work in. Anthony and my other colleagues at Mishcon know that people can learn if they just give them the right environment.
There's a quote that I like by Albert Schweitzer: "Sometimes our light goes out, but it's blown into flame by another human being. Each of us owes deepest thanks to those who have rekindled this light."
Subscribe to shado's weekly newsletter
Exclusive event news, job and creative opportunities, first access to tickets and – just in case you missed them – our picks of the week, from inside shado and out.
"Sometimes our light goes out, but it's blown into flame by another human being. Each of us owes deepest thanks to those who have rekindled this light."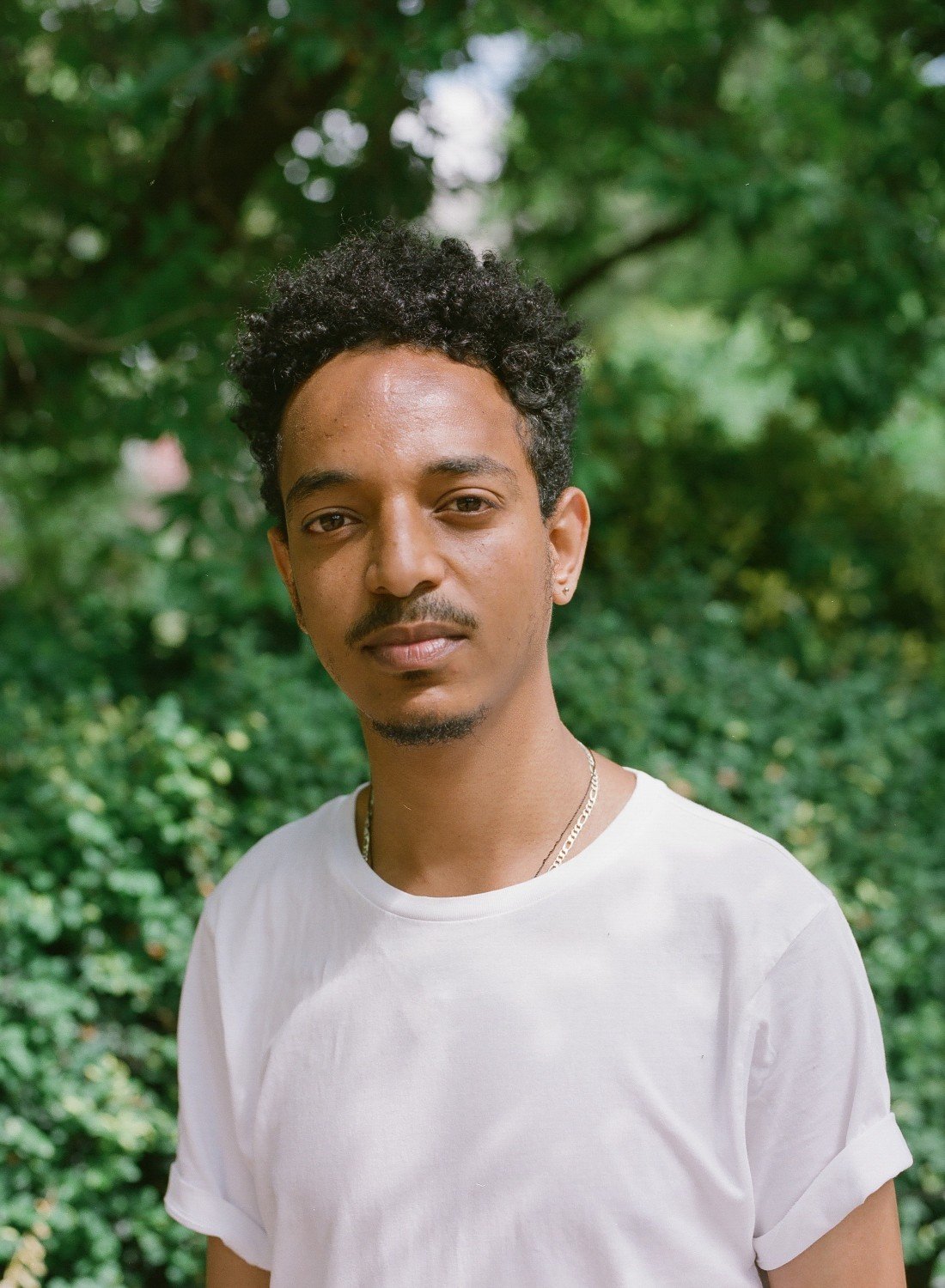 Yuel
Nominated | Paula (Big Yellow)
Photography Caleb Femi
My life in Eritrea was alright. My family was middle class and we lived in Asmara, the capital city. I was a normal kid,
I went to school, had a good time. I wanted to cycle professionally – I competed in some road races and got a bronze medal as a champion of Eritrea. But then all of a sudden things started to get harder and harder. My family had some problems. Added to this, I was approaching the age of military conscription, and military service in Eritrea is endless. When I was 15, my family made arrangements for me to get out of the country, with the help of an uncle overseas.
I started the long, illegal journey. First I went to Ethiopia. I thought I could stay there because I had heard people talk about the journey to Europe and I hated the sound of it – but I have no family in Ethiopia so it was too difficult. I went to Sudan. It was very, very conservative. I said, "this is not for me, it's too restrictive". So again, I left. I went to Libya, which was like a nightmare. Then, I went from Libya to Europe. Thank god. It was such a huge relief to arrive in the UK. It was my dream country. I had been travelling for a year. The journey was a huge trauma. Sometimes I still feel stressed when I think about it and remember things that happened.
I was underage so I had a social worker to help me out with the asylum process in the UK. I had a lot of problems at home, so I just told them the truth. They put me in a shared house in Slough and then in Hull, and I started to go to college to study English and Maths. I thought I could speak English, but I had learned it from American movies and I found the British accent very hard to understand. Later, I moved to London and I started training in electrical installation, which I am still doing now. It will take me a few years to complete the training. I love living in London. It's multicultural, it's loud, I love it.
But living alone is very hard. The way I lived at home was so simple – then you come here and everything is different. In Eritrea, I never cooked, or washed clothes, or anything. When I came here, the only thing I could cook was boiled eggs, pasta, and tea. Now I have learned to cook, because I have to eat!
Last year, I got a six month contract at Big Yellow Storage as a sales adviser. Paula is the store manager at the branch I worked at in Balham. When she interviewed me for the job, I told her all about my story. I had the feeling straight away that she quite liked me. She is the most generous person I have ever met. Even after I have completed my contract, she is always checking up on me. She's like my family now.
I saved up some money and bought a fixie bike, just for fun, because I love cycling so much. I like everything here in the UK, to be honest. You can do whatever you want to do, say whatever you want to say. If you want to study, you can study; if you want to work, you can work. You have full freedom. It's the most important thing in life, having freedom.

Sam
Nominated | Ralph (Hillsong)
Photography | Timur Celidag
Before the war, we lived a normal life. When the war started in 2011, everything changed.
We couldn't go to school, we could barely even go outside. There was a constant stress: maybe something will happen now, or tomorrow. When fighting between terrorists and the Syrian army began in my area, we packed everything into small bags and went to stay with my auntie. After six or seven months, fighting started there too, so we went to my grandmother's house on the other side of Syria. This area was so dangerous. The shelling would go on all night. A bomb hit my uncle's house, and the children all had to go to hospital. That's when my mother said, "I can't take it anymore." We left for Jordan – my parents, my three brothers, and me. We lived in Jordan for four years.
I was only 14 when we arrived there, but I had to help my parents because life was so expensive. So I stopped my education and started to work in restaurants and coffee shops. My two little brothers are young and they needed to study, but we couldn't get them admitted to school because they are Syrian. In 2017, the UN offered us resettlement. We didn't even care where we went – we just wanted to leave that place. They asked if we wanted to go to the UK. We didn't know anything about it – just the Queen, Big Ben, the Tower of London – but we thought it would be better than Jordan. When we arrived at the airport, a group from the Hillsong Church was waiting to greet us. That's when I met Ralph. He stayed with me through everything – from that first day until now. He advised me about everything. There was so much I didn't know. With the other Hillsong members, Ralph helped us register my little brothers for school, get our house connected to gas and electricity, and told me how to pay tax. We hang out and have fun together too. Ralph is my best friend now and I can talk with him about everything.
Language was the biggest challenge when I arrived. I couldn't understand anything. I did English classes, and I would try to listen and speak English as much as possible. At the church, I made friends, and as I hung out with people, we spoke together and they helped me to learn words. After four months, I got an interview with Starbucks. I wasn't confident I would get the job because they told me that a high level of English was required. But they said: "Four months in UK and you speak like this? You will work." The first few weeks were so difficult – there was a lot to learn and no one had time to stop and explain English to me. But I learned, and I think I can progress even further.
Soon, I want to start studying again – because my education totally stopped during the war. I was just 12 when I stopped studying. I'll start with English and Maths, get my basic qualifications, and then I want to study medicine and become a doctor. It would be shameful if I came to this country and didn't study.
My parents found it hard to adjust at first, but now they both have jobs too. Recently, my older brother and I went to Newcastle with Ralph and the Hillsong team to welcome another Syrian family who had been resettled. It felt so good to help people in the same situation.

Amir
AMIR
Nominated | Atlas (sister)
Photography | Samin Ahmadzadeh
I lived in Tehran with my family until about five years ago. First, my dad came to the UK. It was so rushed that we didn't get a chance to say goodbye properly.
My mother, sister and I followed afterwards. There wasn't a functional British embassy in Tehran so we travelled to Turkey to arrange our visas. In Turkey, they sent me to a camp for 40 days while the UN arranged temporary travel documents for me. I was only 16 and it was terrifying to be alone in such an extreme situation.
I was so nervous when I arrived at Heathrow. I didn't have a proper passport – just a piece of paper from the British embassy saying I had a five year visa. But after a couple of hours, I was through. My dad was waiting for me. It was the first time I had seen him in a year. I just jumped into his arms and we both started crying. I looked around and realised everyone around us was recording it on their phones. My dad had warned me it would be cloudy and cold in England, but still it was a shock. It was such a dream for
me to be here. Immediately, I started studying – first English, maths, IT, science – and later mechanical
engineering. The worst thing about living here is the racism. People have made comments to me either because I'm Muslim or because of the colour of my skin. Once, me and my friends went to the seaside but when we reached the hotel we had booked, they told us there were no rooms available. Sometimes you can just tell it's hate, from the way people talk to you or look at you.
I'm especially happy for my sister, Atlas, because if we were in Iran, she wouldn't be able to study as she is studying here. She is so smart – she's the best student in her college. She's always there for me and we have gone through everything together. She's like my brother, my sister, my mother, my father all in one. If I forget something she always reminds me.
When I started looking for a job, I must have applied for at least 50 and I didn't even get any interviews. One day Atlas called me and told me, there's a company that helps refugees, and she gave me the number. I called Breaking Barriers and eventually I got a 15 month apprenticeship with WeWork. I'm so happy to be working for such a big company.
I still miss Tehran. I've got friends there, and it's my hometown. I lost my grandma last November and I couldn't visit her or attend the funeral. My grandpa is now sick and it's very difficult that I can't see him. But it is what it is. I'm happy I'm here and my family is here. They're safe, and they're happy, and I'm on a path.
Bada
Nominated | Momo (BAMM)
Photography | Adam Broomberg & Oliver Chanerin
At a certain point, I realised that if I wanted to be who I am, my life in Egypt couldn't continue.
Either I could surrender everything and become like an animal, or I had to leave. We have this concept in Egypt that the social, political and religious are connected, and you must conform on all three counts. I visited the UK in November 2016, and planned to go back to Cairo afterwards. But in my first week I asked myself: why are you going back, unless you want to die? I took the decision suddenly and applied for asylum, without thinking twice. If you feel you are dying anyway, the consequences don't matter.
I had visited the UK four or five times before because I worked for an international company. Every time I came, I thought: "I want to live here, it's the best country in the whole world." But when you live here it's totally different – you start to discover the things you're not used to. I came here longing for human connection, but I realised quickly this was not going to be easy. Compared with Egyptians, English people are reserved, with a lot of guards and barriers. Plus, I have a really close relationship with my parents. Before I left Egypt, I didn't know that I wasn't coming back, so I didn't say goodbye. For the first six months or so, I was very depressed and cried all the time. My mum told me not to give up and reminded me how restricted I was in Cairo. She is always the one who keeps me going.
Through the Compass Project, which helps asylum seekers go to university, I have nearly completed a masters in finance at Birkbeck University. A mentor there told me about Breaking Barriers. They helped me to find an internship at BAMM, a creative research agency. I had struggled to find work – I'd done maybe 20 interviews at that point and never got anything, so I was delighted when they accepted me. That's where I met Momo. I was so nervous about starting work in the UK. The culture is different and I didn't know how to behave. But on my first day, Momo treated me like I had worked there for years. Whenever I was scared or embarrassed, she supported and encouraged me. We went out after work every day, and even after I finished the internship we continued to be really close friends. She taught me so much about
business, and she taught me another thing too: you don't have to be embarrassed about your background. You can use your culture in your work, in your life, and you shouldn't be ashamed.
I volunteered at Pride's pop up shop last year. Through that I met a community of Arabs involved in the LGBT community, which has been wonderful. Now we are all friends and I have parties at my house. And I've got a new job at WeWork. The only thing I ever wanted from my life was to be in peace – not even to be happy, just to be content. Even now that I don't have restrictions outside, I have restrictions inside myself. I find myself thinking twice about what I can wear – I suppose it's just what I've grown up with. But in Egypt, I had reached the point where it was hard for me to go to the supermarket. Now I can walk the streets. Even when circumstances in my life are hard, I keep thinking: you have to be thankful.

Mohsen
Nominated | Rehan (wife)
Photgrapher | Leon Chew
In Iran, I used to play music, dance, sing.
But we had some problems with police and the government. I am not political, but nothing was easy-going. Eventually, I decided to leave. I was 25. When I came to London, I liked the variety in languages, colours and food. I always love to know about people, how they live, what they do, how they survive.
But life was tough, because the authorities didn't believe me. I explained that I had problems back home but they refused my case. I was waiting six years. In that time, I couldn't visit my family because I didn't have a passport. I couldn't have a bank account. It was so difficult, living without support and without money. There are lots of people like this in London. They have no papers, they have no support.
Ever since I was a small child, I've had a sleep disorder. It started when I was three years old, during Iran's war with Iraq. I come from an island very close to Iraq, and my town was completely destroyed. Since then, I have had nightmares every day. I told the GP, and they referred me for help with my sleep disorder but also with depression. Eventually, I was referred to a charity that helps refugees. I told them, "I'm not a citizen of this country, I'm homeless". They helped me so much, with work, with life, with my loneliness. Because of good people, my life began to get better. They saved my life. They helped my mental problems. They changed the way I was thinking. After that, I found a lawyer who helped me to
restart my case for asylum. I got my papers.
When I was at home in Iran, I never used to cook anything – just sausage and eggs and basic things. But when you are living by yourself, you have to learn. At first it was hard. I couldn't cook anything. Everything was either under-cooked or over-cooked. But I love my belly so much – I just love food. It took time for me to learn how to do Persian dishes properly, especially the way my mum cooks it. You have to be so particular, so specific. I learned step-by-step, and now I can make so many special dishes. After such a long time struggling, I realised I could find happiness in making food.
I married my wife Reyhane in 2015 during a trip back to Iran, but it took three years after marriage to bring her over here. I'm so glad she is here now. Our life is hard because she can't work at the moment and she's shy about speaking English. But it has changed my life completely to have her here. I am thinking about the future, and I want to have a family.
I'm working in a coffee shop now as a manager. I love to cook and I really want to do a pop up of Persian food. My wife will help me; we'll do it together. Making Persian food reminds me of home, and it helps me to introduce my home to other people. I always believe that the impossible is possible. People told me I wouldn't get married, and then that I wouldn't be able to bring my wife here. But I did it. You must never give up. Trust people, and be strong, and work hard.
 
Beilqes
Nominated | Megan (friend)
Photography | Leonie Hampton
All my life I have been a fighter. I was forced into marriage when I was 16. This is the tradition in Yemen.
It could have destroyed my life. But soon afterwards, I took my son and went back to my parents' house. Divorced women are ostracised in Yemen, but my parents supported me and looked after my son while I finished my studies. I fought to study political science, which everybody said was not a subject for women. I fought to go to meetings with men. I fought to get into senior positions. Every day, men insulted me and said I was an impolite woman, trying to enter a man's world, and I was not fit for marriage. I continued to fight for women's and children's rights.
I made a good life for myself in Yemen. I had a house, a small car, and a prestigious job in human rights that gave me the opportunity to work in London in 2015. Then everything turned upside down when the war started, and it was too dangerous to go back to Yemen. I was here with my elderly mother and my son. He was doing his GCSEs and I wanted him to have a good education, and my mother was too frail to cope with the dangers of war, so I decided to stay.
I lost everything, because of this stupid war. I had to start from scratch. I didn't have any experience of working for British companies. I volunteered with the British Red Cross as an Arabic interpreter and case worker. I loved it and I learned so much about the culture. I haven't been able to find a job in my area of expertise – advocacy and policy work – because I am not confident with professional standards of English. But I am hopeful I will work my way up, get back on my career path and continue to promote human rights. Now I have an administrative job with Allen & Overy law firm, and I am so excited to get experience of working here in the UK.
I met my friend Megan when I was still working for a Yemeni organisation and she was researching women in leadership positions. She is American and had recently moved to London, so we both needed a friend. She has taught me about everything – from how to get work experience to navigating social situations. I've only known her two years, but it feels like I've known her all my life.
People always ask me if I find it difficult because this is a new country for me. What are you talking about? To lose your life is the big struggle, to wake up every day and open your eyes to bombing and shells, to be without food and sleep. I am living in the most beautiful, fashionable city in the world. Yes, I have struggled to find a job and to learn English, but I won't die. My son is here with me. He is building a life and a future. Why should I worry? I am worried about one thing only – my family in Yemen. I don't want to wake up and find out I have lost my sister or my brother. We have a beautiful old family house. I don't want to hear that my childhood memories have been destroyed by the bombing.
I told my son, it's not important whether you know the language or the culture. Human beings are the same all around the world. What matters is your desire and willingness to be a part of this community. If you love being here, you will succeed and get what you want.