To mark World Book Day, we asked six of our illustrators to artistically respond to either their favourite book or author. Writers across the globe are challenging mainstream narratives through insightful and thoughtful writing; be it Trish Cooke's crucial diversifying of children's literature, Afua Hirsh's resonance with people of colour in Britain or Yesiga Salgado's exploration of the complexity of identity and love, writing is a hugely powerful vehicle through which to inspire the different ways we can all See, Hear, Act and Do.
The beauty of literature is that, while it can be globally relevant, its meaning is deeply personal to each reader. There is no right or wrong reason as to why a book may be important: the power lies in interpretation, which differs from person to person. There are only six examples here – not even a scratch on the surface – yet even this tiny number has yielded so many different responses from our talented illustrators.
To our illustrators; Enas Satir, Christina Atik, Ornella Ospino, Chioma Ince, Liv Page and Javie Huxley: thank you for embracing these authors so beautifully and for sharing such important and personal work.
No. 1

Toni Morrison is my favourite author because of the incredible way she weaves words together. As a teenager, I used to read and re-read her phrases and wonder how she manages to write complicated feelings and concepts in such a simple, but yet very powerful way.
  
I'm an avid reader, but I've never come across any other author who writes like this.  I also loved that she wrote a poem about the Sudanese woman who was lashed by the police and her video went viral.
"Each cut tearing your back hurts women all over the world. Each scar you bear is ours as well. I have no advice for you and would not presume to offer any, but like thousands of women everywhere I will not give in to sorrow or retreat into despair. Women are speaking out, saying aloud what you are forbidden to say at all, doing in public what you are not ever permitted to do. They are gathering together, demanding that your efforts to rise up in the face of brutality are not in vain" – Toni Morrison
Enas Satir, instagram @enas.satir
No. 2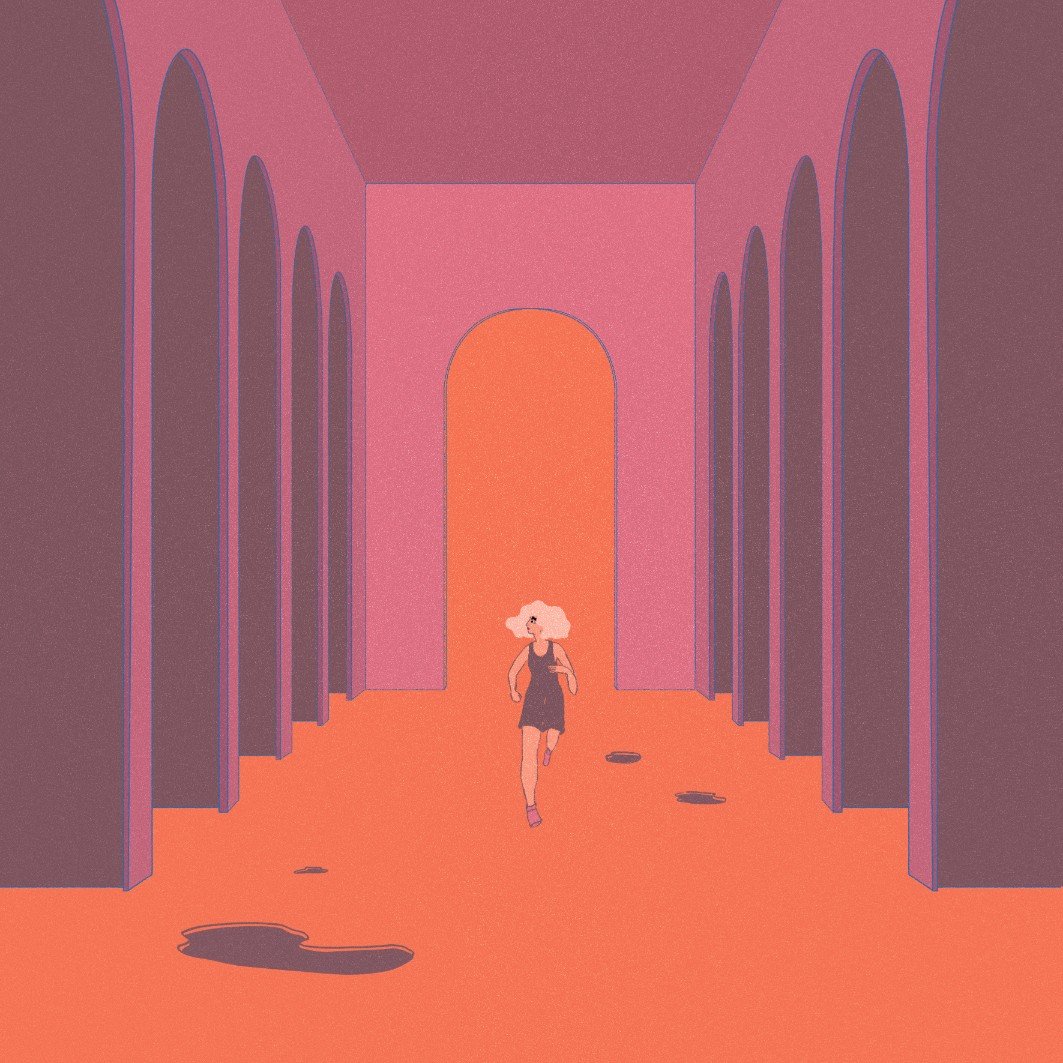 What I Talk About When I Talk About Running by Haruki Murakami
This book has shown me the importance of movement and contemplation.  I started reading it while attempting to start a 7 day hike for the first time, and it helped me keep going when I wanted to give up (along with my friends dragging me up the mountain).
Christina Atik, instagram @daydreamsforjack
No. 3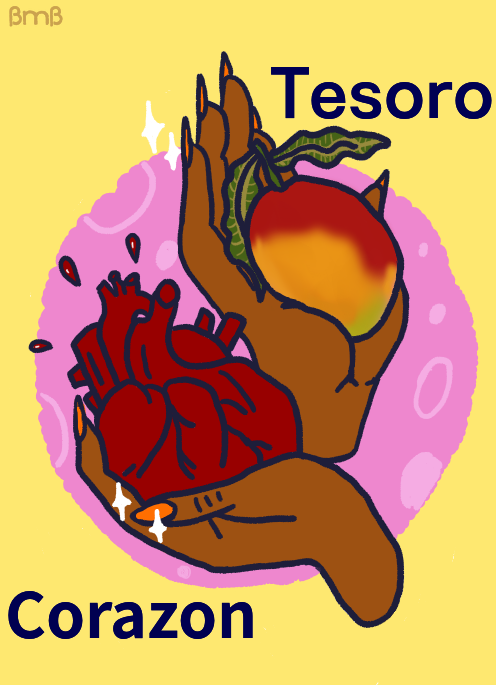 I chose to illustrate two pieces written by my favourite author and poet  Yesika Salgado, she is a Salvadorian American poet who writes about her identity, migration, love, race, and family. She tackles so many personal topics ranging from gender-based violence to her fathers passing and her relationship with love and men. She truly speaks to the children of migrants, those who have one word for something in English but can't quite remember how to say it in Spanish.
In her books  Corazon and Tesoro, she takes you in the journey of a broken heart culminating with the love for her community and the women in her life.  I don't really read that much due to capacity and because at times reading in English makes me tired, so I tend to always gravitate towards Spanglish writings (combination of Spanish and English).
Her writings are just that, she speaks to so many of us, narrates the stories of hot lands, palm trees, and mangoes but also talks about living in a city and being part of the diaspora. Just like her I also try to speak on my experience capturing all its colours and complexities.  Please give Tesoro and Corazon a try and support artists of colour! 
Ornella Ospino, instagram @blkmoodyboi
No. 4

So Much by Trish Cooke is an important childhood memory for me. The book shows the joyful and playful dynamic of a loving black family. It brings a smile to my face and reminds me of my own family. The colours, patterns and energy in the book is something that truly explores love and happiness. It's a book I always buy for my little cousins or any new born baby in the family. It's a real treasure to me.
Chioma Ince, instagram @folu_wonder
No. 5

Subscribe to shado's weekly newsletter
Exclusive event news, job and creative opportunities, first access to tickets and – just in case you missed them – our picks of the week, from inside shado and out.
Neon In Daylight by Hermione Hoby is a novel set in New York, in the middle of a summer heatwave. The characters often end up on a rooftop, at sunrise or sunset, looking down onto their unknowing neighbours and watching.
Liv Page, instagram @livpage
No. 6

I've chosen the stunning Brit-ish by Afua Hirsch @afuahirsch. Brit-ish confronts our imperial past and the racism of our present in a way that is refreshingly accessible for readers. As someone who has often been on the receiving end of 'where are you really from?' questions, I was so thankful to Hirsch for breaking down how problematic this can be for POCs living in the UK.
I was also in awe of how Hirsch blended the academic and personal so beautifully together. I think it's great that non-fiction can be both emotive and informative. It's the perfect remedy for the colonised curriculum so many of us were spoon fed in school.
Hirsch reminded me how important sharing our own identity stories are. I really enjoyed reading about the fluidity of her British/ Ghanaian heritage, as it resonated with my own ambiguity. I would recommend this book to anyone that has struggled with their sense of belonging.
Javie Huxley, instagram @javhux