Mario is a photographer and social researcher in London. Her focus is currently on community projects and the effects of regeneration on local communities in London. She's currently documenting Seven Sister's Latin Village through photography. Her other work consists of portraiture,street photography and personal reflections of her life growing up in West London, particularly surrounding identity, the diaspora, and what it now means to live in a multicultural society. Follow Mario on Instagram @maz_o Connect on Twitter:@MarioWIhieme Check out Mario's photography: www.mwihieme.com
Yesterday's Pride parade marked the 50 year anniversary of the Stonewall uprising in New York, and saw up to 1.5...
Read More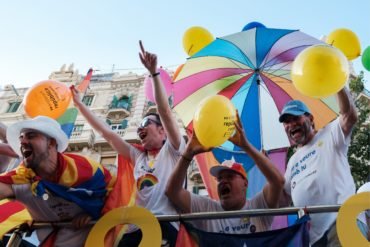 Pride Barcelona 2019 is a week of festivities celebrating the rights, freedoms and acceptance of the LGBTQI community in the...
Read More