This morning, Waad al-Kateab, producer and star of the revolutionary documentary For Sama, visited the United Nations – "to tell them what every Syrian knows: the UN has completely failed us."
As we head into the ninth year of Syria's revolution, with suffering and violence continuing to escalate in Idlib, a film like For Sama is more important than ever. A first-hand documentary which started off as an aspiring filmmaker's homegrown material, the film charts the situation in Syria from its initial conflict in 2011. As al-Kateab herself states; "the world has abandoned us for 9 years to be killed in every way possible. But I believe the hardest thing is to be killed in silence." For Sama is an example of one woman's refusal to be censored. It is a film against denial; against abandonment and against silence – but it is also a story of interweaving narratives of love. There is love between long-married couples, epitomised in the gifting of one fresh persimmon; the love of two revolutionaries who marry in darkness; the love of a mother and a father to a baby born into conflict – all of this underpinned by a burning passion for the survival and freedom of Syria.
Just as al-Kateab outlined this morning, For Sama speaks to the important need for global justice and accountability for the continued war in Syria. shado sat down with Waad al-Kateab to find out more about her Oscar-nominated documentary.
It was so important to make this firsthand documentary about the situation in Aleppo, not least because there was fear from local people that the international community did not know about the realities of the Syrian conflict, so evidence was crucial. However, having now been shown the realities and not doing enough about it, the international community still owes a huge amount to Syria and its people. What is your view on the current situation – and, in particular, the lack of accountability and responsibility the international community has taken, both in regard to holding war criminals accountable, and protecting those who have fled who now remain stuck in limbo in camps across the Middle East and Europe?
What was unique about For Sama, in comparison to the work of foreign journalists reporting on or inside Syria, was that it wasn't planned to be a film. There was no script. Everything that was happening was leading up to me following this story; to film more, or to do whatever I felt was right and important at that time. I lived through that experience, so my camera was part of my body; part of my community. There were so many examples of people coming to Syria for a short amount of time – so they would not recognise or realise the reality. With any relationship or any story, we tried to go deep into that emotion or experience – because otherwise, we wouldn't be able to share it properly. I was there, not just as a filmmaker, but also as a mother. I was one of the women who could lose her child, or herself, or her husband, at any second. All of that gave me an understanding of how to tell people exactly what was happening. I don't think I will be able to go to another place and do the same thing, because I was part of that community and part of that story – that was why For Sama gave people a new perspective about the experience.
Why was it so important for you to return to Aleppo after you had been visiting family in Turkey, even though you could have stayed in safety?
Yes, it was so important for us to get back to Aleppo, even when we knew Aleppo would be sieged. You know, I've tried so hard – for more than the two months we were working on the film… it was so important for me to find a clear answer to that, but I wasn't able to do this. The situation was too complicated, and it was too complicated to explain to the audience in a short sentence. I think, mainly, there was something attracting us to go back. The first two years of the peaceful demonstrations that we lived through; the hope that we have that we can't just change Syria, but also change the whole world – you know, that feeling stayed with us for a long time. Also, our belief that we could do big things within our situation. Even though it wouldn't change the bigger picture of conflict in Syria, we knew how important it was for a doctor to be there. Hamza was a doctor, and he was able to do this job for the people – he had to be there, he had to be with these people. It was the same for me, as a filmmaker and a journalist. I had a camera, I know how to film – and I had a great relationship with both local and international channels outside, so I felt like I was able to be the voice of the people around me. You know, if you just saw everyone's faces when we got back to Aleppo… they were welcoming us, and there was a hope created at that moment. When I returned to Aleppo, I didn't care if I was killed or not. I had reached my people – the people who we'd lived through, and supported, in very bad circumstances. I wasn't able to just think about myself and forget about them.
What were your aims for the documentary when you first started filming; and did these change throughout the escalation of the war?
When I first started filming, my aim was just to support the revolution and report, day by day, any news that I could tell to the people. At the beginning of the revolution, the regime denied it all; they were pretending that nothing was happening in Syria. And for us, that was what we needed people to know – we even needed to prove to ourselves that we, as Syrian people, had made a decision, and that we were doing everything that we could to support that decision. We just wanted a better life for Syrians, and filming at that time was one of the roles I could play. With time, this changed. When the shelling and the bombing was so heavy and I was in the East part of Aleppo, it was one of the main reasons I could survive: to capture everything that was happening. I was pretty sure in my mind and in my heart that I would not make it out – when you see that huge amount of death around you all the time; when you have lost very close friends; when you know that the place where you're sleeping every night could be targeted at any second… you just want to survive. I had no control over that; I wasn't able to protect myself, or my daughter.
I felt that, by filming everything, I was protecting the story; I was protecting our existence.
Even though we could have been destroyed, or collapsed, or killed at any second, I knew that if I kept this footage and it made it out, then I would be doing the greatest thing ever.
After I arrived in Turkey, shocked to be alive, with 12 hard-drives containing over 500 hours of material… I knew it was my responsibility to transfer all this archive and footage I had to make this story accessible for people to see. That became my aim.
Congratulations on your recent nominations! It's incredible to see the reactions to For Sama. What has been the impact since releasing the film?
The reaction of the people all over the world after releasing For Sama was brilliant. We never expected for this amazing reaction, and at every screening so many people were coming up to us with so many tears – and they just wanted to ask us what they could do. After that, we launched our impact campaign, Action for Sama. This was us trying to provide people with simple tools where they could engage with the Syrian situation; to do something to support the people in Syria and donate to the great heroes still working in those circumstances. It is a way of acting in solidarity with the Syrian people who are suffering every day, and to put more pressure on their politicians and decision makers all over the world.
Why is self-representation so important in the context of documentary film-making and all forms of journalism– and what are the main things you believe you could get across in For Sama that foreign journalists couldn't articulate?
I really think that self-representation is so important. People will understand the situation so much better; they will feel that pain and suffering; they will create the same hope we created through this process. People usually don't know what it means, exactly, to have lived through bad circumstances – but, when they've seen me or Hamza or Sama, they can completely understand the situation. They can reflect our experiences onto their own lives, and they can really feel what should have been done before – and what we can do now to take responsibility. Self-representation means that people who watch the film can really make a connection with us, and it builds a relationship between the audience, the film itself and the people within the film. That will really start to make people think in a different way.
We all have fears of things we didn't see, or touch, or live through – and the film breaks all the walls between us; all the differences.
You just focus on the similarity of our experience and of our lives, and that will really open people's hearts and minds to the Syrian people and the Syrian suffering.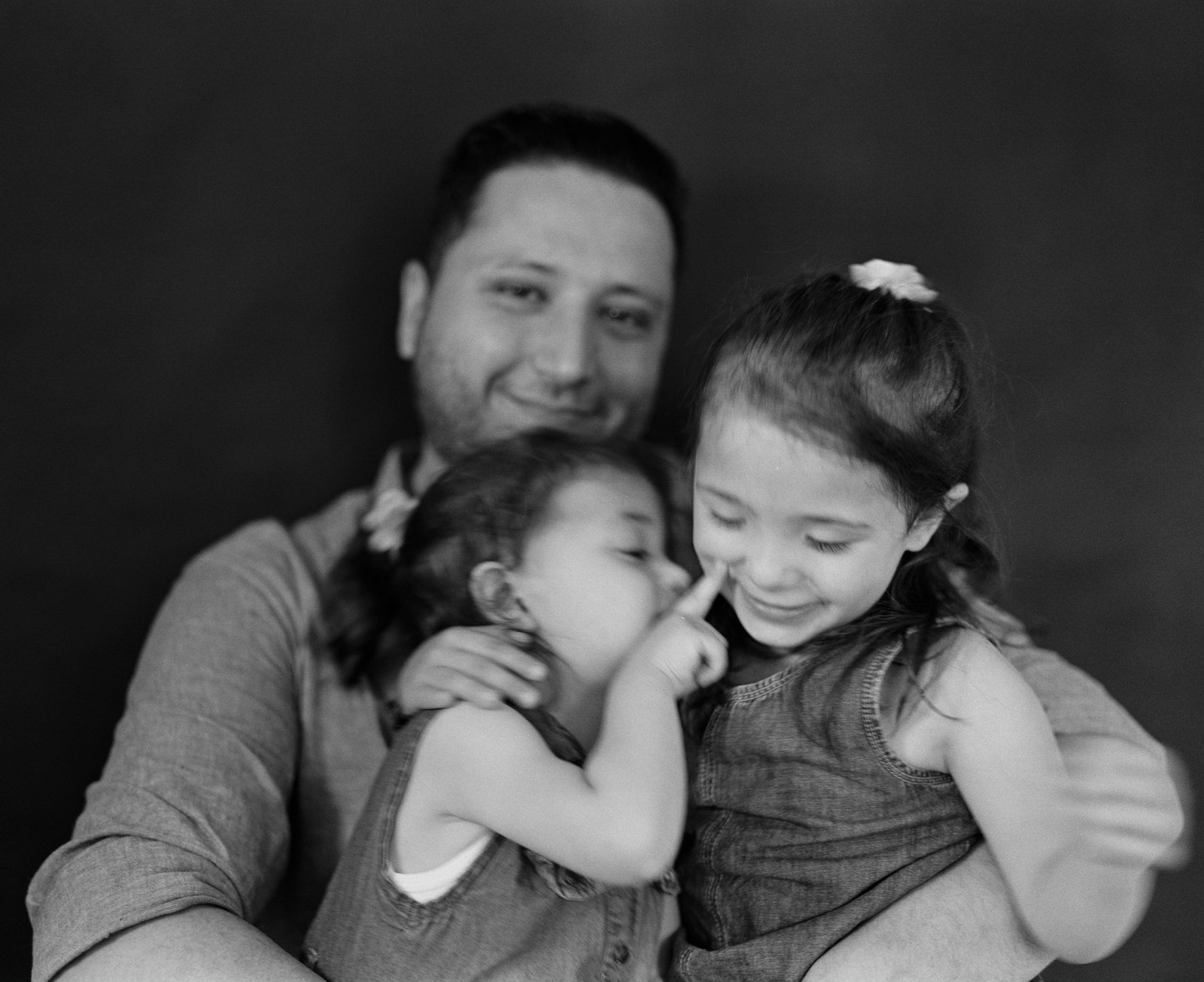 For Sama is a tale of freedom and the everyday heroes that exist within civilian life – normal people who don't usually get recognised. Can you tell us a bit more about the importance of celebrating stories like this?
Thank you for saying that. The people in For Sama are people who don't really get recognised, which is why we need to tell their stories. We should look in the world for stories no-one knows about; that no-one recognises – and to give them these voices.
Subscribe to shado's weekly newsletter
Exclusive event news, job and creative opportunities, first access to tickets and – just in case you missed them – our picks of the week, from inside shado and out.
That's why journalism exists; that's why filmmaking exists – to give voice to the people who can't even speak.
So many people, after watching For Sama, tell me they have the same feeling; that "Oh my god, these people are exactly like us." And this – this is what we really need. We need to focus on the similarities and look at how we all share the same passion about our future and our lives. I hope to keep going, and to shed light on more people who really deserve it and show that anyone, anywhere in the world, can make great things if they believe in it.
Obviously, as much as the film is about the horrors of conflict (especially when it is directed at civilians) – it is also a collection of love stories, between friends, siblings, parents, children… Was it important to you to include this in your coverage, as an alternative way of framing conflict?
It was so important to reflect the true experience of those circumstances. It was a mixture between the pain and suffering – but also the hope, the happiness and the power that people have. All of this together – this is the story that we went through. It's so important, because the film itself is not about the death and the pain – it's more about the hope, it's more about the love. For Sama is a love letter to my daughter, to my country, to my city, and to the dream of freedom. All of this was the true experience of our five years in Aleppo.
You know, I don't think For Sama is limited to our experience in Syria. I think it is beyond one place, or one country. It's about human beings; how they can adapt to all the bad circumstances; how they can create hope in the darkness of it all. It's about how our belief, and seeking for a better life, will really make us challenge all the bad.
Watch For Sama here
Support Action For Sama here
Follow photographer Nathalie Weatherald here.