Katie is a graphic designer and illustrator based in Manchester. Her day job is graphic designer at British Cycling, and she takes on freelance branding and illustration projects in my spare time. She is particularly interested in the power of design as a tool for social change and loves working with people who are taking on the world in their own way. Instagram: @katieorourke.design Website: katieorourke.org
We want to know about who writes the books we read and who sings the songs we listen to. However,...
Read More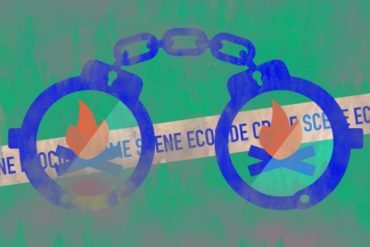 Imagine how different the world might be if ecocide was an international crime. Just as the UN sanctions those who...
Read More