On the evening of 20th April the world collectively held its breath as the long-awaited trial for the murder of George Floyd come to an end. Guilty was the verdict. But this news felt bittersweet for many Black communities across the world. It represented the first step towards accountability, but not of justice. Justice would be no more deaths in police custody; justice would be George alive and with his family here today. So, would Ahmaud Arbery, Breonna Taylor, Atatiana Jefferson and countless others.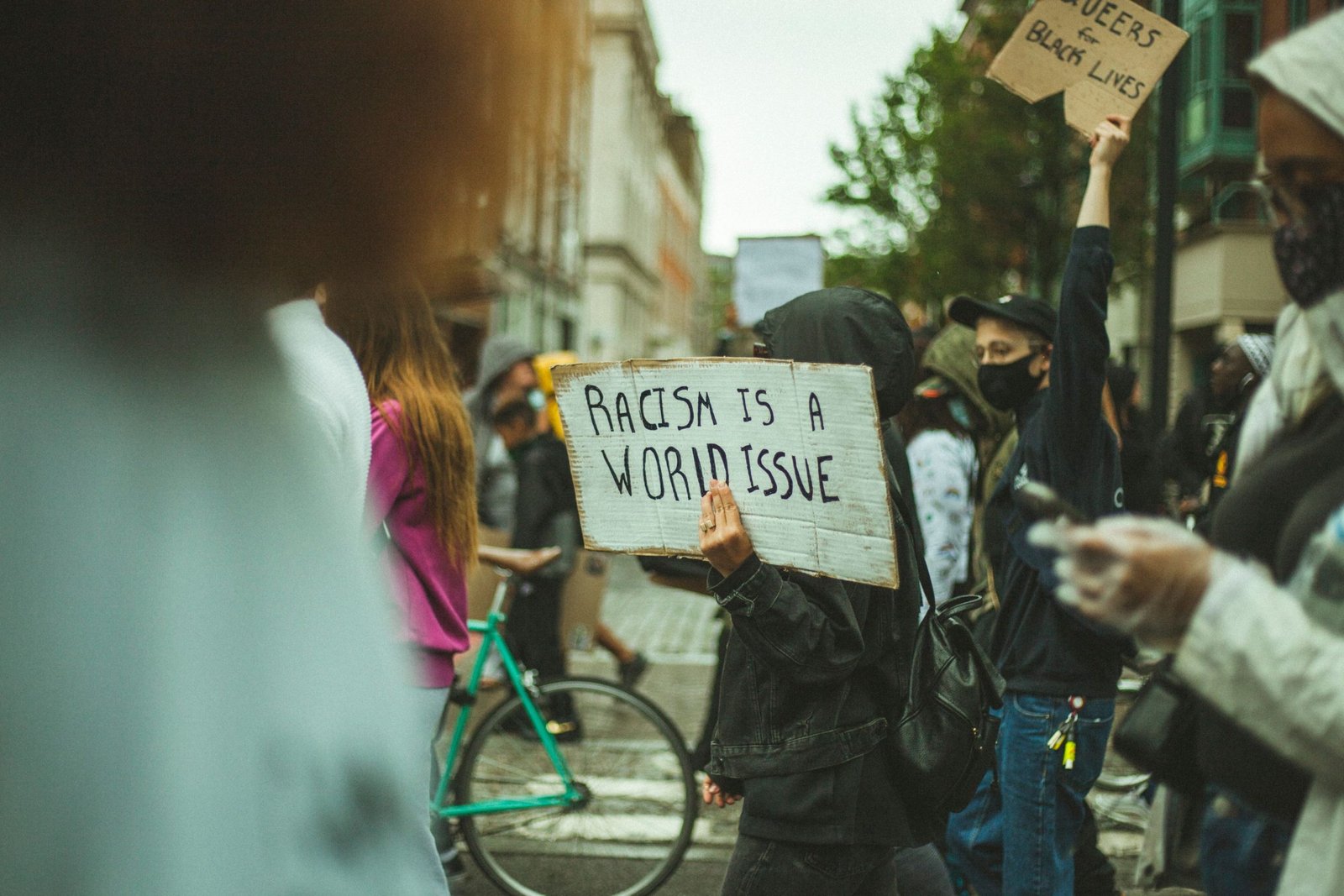 On 25th May 2020, George Floyd had his life taken at the hands of police officers – who I will not dignify by naming – who alleged that he had attempted to use a counterfeit $20 bill to purchase some items from a local store. The situation quickly turned fatal when excessive violence was used, culminating in a now ex-officer forcing his knee into Floyd's neck for 9 minutes and 29 seconds whilst he lay handcuffed on the ground.
17 minutes was all it took for police to arrive at the scene and take another innocent life. However, it took 11 months, global anti-racism protests on an unprecedented scale, relentless campaigning, three weeks of testimony, 45 witnesses and a 12 member jury for 'justice' to be served. There were four officers who took his life that day, only one has been convicted of second and third-degree murder and manslaughter.
This was a significant verdict in the state of Minnesota, as this marked the first time in state history that a white officer had been found guilty of the murder of a Black person. In the same state, just a few miles from where the ex-officer stood trial, Daunte Wright was fatally shot on the 11th April by an officer following a 'routine traffic stop' – three words that have become synonymous with the racial profiling and shooting of Black people in the US. A mere 25 minutes before the word 'guilty' played out of TVs and radios across the globe, Ma'Khia Bryant became the latest victim of police violence. She was a 16 year old child who died after an officer fired four rounds at her in the state of Ohio. 
This is a sobering reminder of how endemic violence towards Black lives are. The system is not broken, but is instead showing itself to be working exactly as it was intended  – and this is the reason why so many Black people find no solace in the verdict. Because justice cannot exist within the confines of white supremacy. We will not even begin to taste true justice until white supremacy is uprooted out of society in all its manifestations. All systems that uphold and sustain it must be dismantled, starting with the police and criminal courts.
Police in the US have long benefited from impunity for crimes committed against the public, especially those which resulted in the murders of Black people. Since 2005, just 140 officers were charged in fatal shootings, of those officers only 44 were convicted – typically for a lesser offence. For context, around a 1000 people are killed each year by the police in the US.  
But what about the UK? 
Since 1990, over 100 Black people have lost their lives in or following police contact in England and Wales. Not a single officer has been successfully prosecuted for murder or manslaughter, including cases where 'unlawful death' was ruled. Despite this being a lesser-known statistic, the cases remain firmly embedded in the consciousness of Black British communities who have long been the target of police brutality and disproportionate stop and search powers. 
The pandemic, coupled with the Black Lives Matter marches which re-ignited last summer, brought these inequities to the fore and we've witnessed an unprecedented rise in dialogue against racism in the UK. Many may have noticed the swathe of TV shows who have dedicated episodes and storylines to racial inequalities. Most recently, Hollyoaks aired an entire episode following character Martine Deveraux as she navigated an endless slew of racialised microaggressions. Or perhaps you've seen Line of Duty? Their most recent episode introduced a storyline on fictional character Lawrence Christopher, combining the devastating final moments of both Stephen Lawrence and Christopher Alder at the hands of racist gangsters, police and the criminal justice system. Lawrence was only 18 years old and Alder was only 37. 
However, this 'new consciousness' in some parts of Britain have, to an extent, become a target by state and government officials who seek to repress and hinder advances in race equity. Against the backdrop of a nationwide lockdown and mounting deaths from COVID-19, the Metropolitan Police stepped up their campaign against Black lives in the capital. Between March and May of 2020 alone, the police carried out over 22,000 searches on Black men.
Fast forward to March 2021, the controversial report by the Commission on Race and Ethnic Disparities (also known as the 'Sewell Report') denied the existence of institutional racism in the UK. This verdict was met with mass outcry across the board and even drew criticism from the United Nations for attempting to "normalise white supremacy despite considerable research and evidence of institutional racism."  
It is essential that, in the continued fight for Black lives to matter in the UK, we turn the lens back on ourselves. For too long, the exclusivity of racism that people have ascribed to the US has infiltrated the minds of even the most 'well-meaning' people in Britain, so much so that many, including the Government, simply deny its existence. The UK is not innocent, and Britain has potentially been allowed to operate under this guise due to comparisons with its bigger and brasher counterpart. However the lynchpin of white supremacy in both the US and the UK remains the biggest obstacle, and without its eradication, we will never see true justice.
See more of Inès's photography on instagram