Molly Hankinson is a visual artist from South-East London currently living and working in Glasgow, where she has a studio at SWG3 Warehouse. Her work primarily focuses on the notion of contemporary femininity within the everyday, exploring themes surrounding (self)representation, reclamation and celebration within the wider umbrella of womxnhood. Working primarily in painting and printmaking, her most recent work is illustrative in form, using a combination of hand-drawn and digital techniques to create her prints. She is currently working on a project which focuses on representing womxn/non-binary creatives on Instagram, and her paintings are soon to be auctioned in May 2019 in the City of London, as part of The Aon Community Art Award scheme. www.mollyhankinsonart.co.uk @mollyhankinson.studio
"I always say to people that I have a teenager, a toddler, and I'm pregnant," Debris Stevenson quips within thirty...
Read More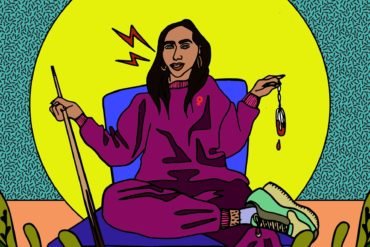 Picture the scene. It's pouring with rain in East London. I'm cycling down Dalston Kingsland to meet my best friend...
Read More