In an attempt to provide some relief during these uncertain times, shado has launched the Lockdown Listening series, where we will be releasing a weekly playlist in collaboration with some of our contributors and musicians, hearing about how they are coping and what they are currently listening to in lockdown.
Our third playlist is by Oseloka Obi, who recently featured in our Free, Safe, Legal, Local campaign and was featured as a creative changemaker in our Build Love, Break Walls residency during LGBTQI+ History Month in February 2020.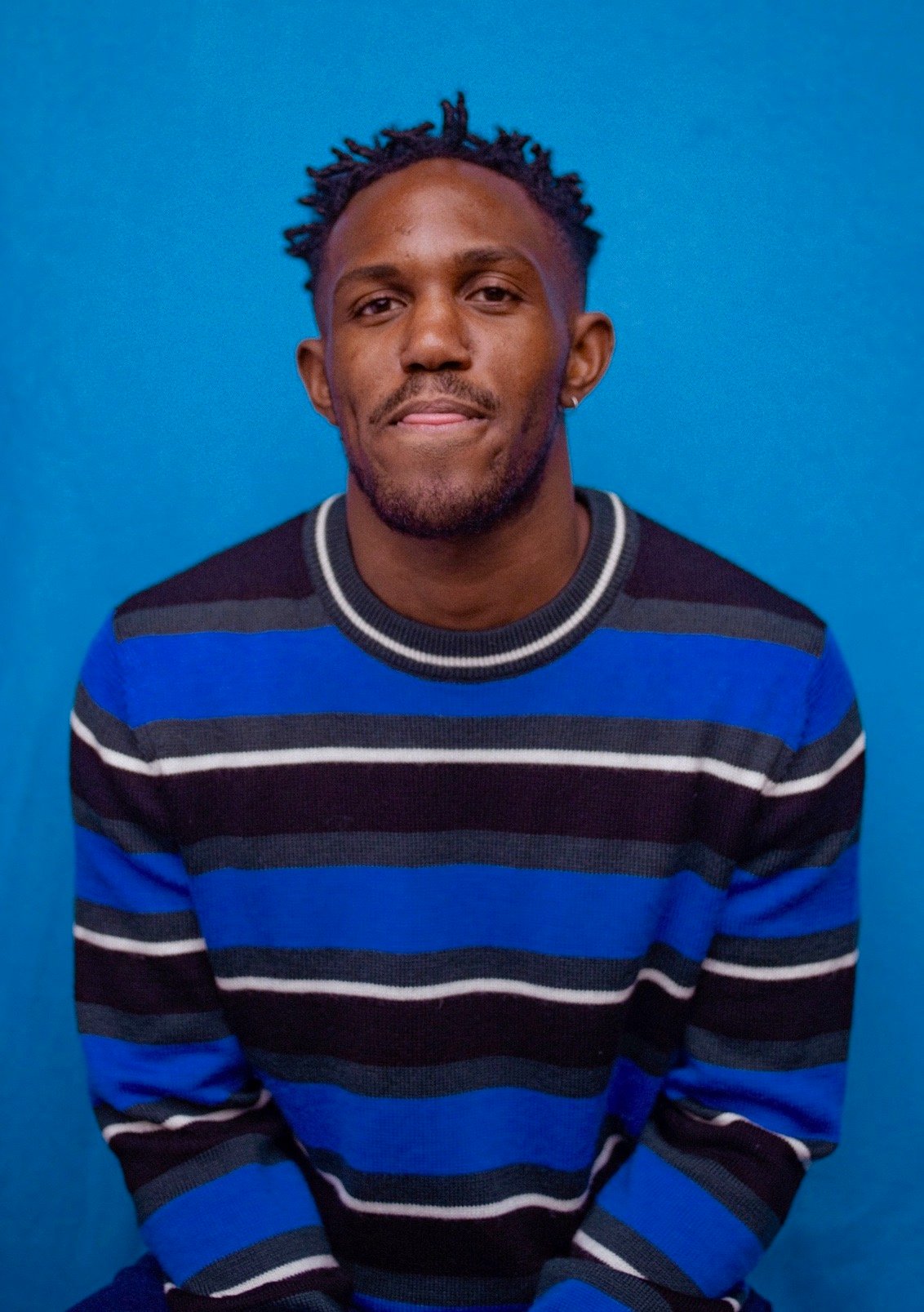 It's difficult to imagine Oseloka –  a 6 ft 2 explosion of energy who struggles to sit still at the best of times – in lockdown. A hyperactivity which lends itself so neatly to his career on the stage seems harder to translate in isolation. After graduating with a Philosophy degree in 2016, stage acting, once a recreational pastime, became a professional pursuit for Oseloka. As it turns out, the theatre is a space he occupies with ease.

Though the days of travelling halfway across the world seem like a distant memory at the moment, Oseloka's recent titular role in The End of Eddy took him to both New York and Melbourne. The Pamela Carter stage adaptation of Édouard Louis' autobiographical novel En finir avec Eddy Belleguele charts a childhood growing up gay and poor in a small, working class French village in the 1990s. Since the book's release in 2014, it has contributed to political discourse on class and sexuality in a way which is unusual for novels, and the play was hugely successful in both its American and Australian iterations – but now, Oseloka's passport is taking a time-out as he self-isolates in North West London. I caught up with Oseloka over the phone about his playlist. "I hate to be that guy, but music has actually kept me going through lockdown. Music and Normal People." He jokes about playing the protagonist (Frances, a 21-year old Irish woman) in the BBC's next adaptation of Rooney's second novel, Conversations with Friends.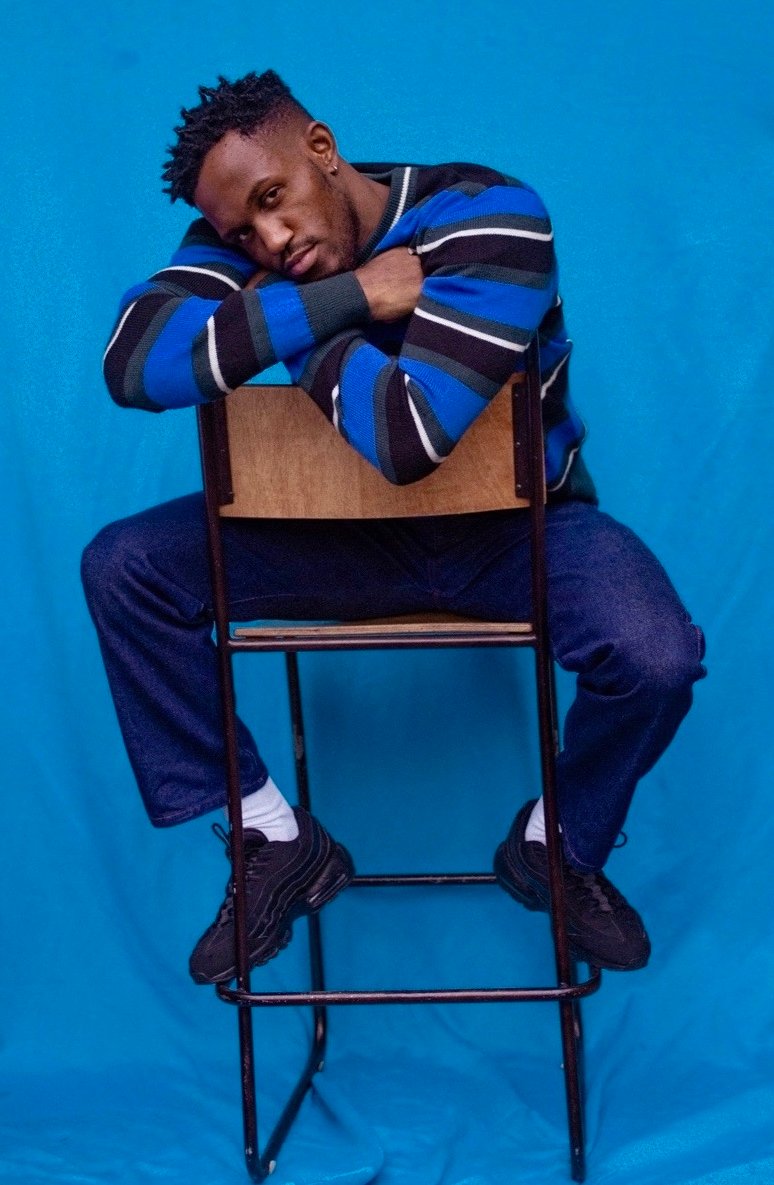 Aside from carefully curated playlists and adolescent Irish love affairs, Oseloka tells me that his favourite form of company in lockdown has been Slave Play by Jeremy O. Harris, which he saw on Broadway while in the States with The End of Eddy. A play about sex, power and racial trauma through the lens of interracial relationships, Slave Play follows three interracial couples as they go through 'Antebellum Sexual Performance Therapy'. The black partners no longer feel sexual attraction to their white partners, and they attempt to resolve this through reenactment of slave-era sexual fantasies. "I read it again at the beginning of lockdown", he says, "and I've just been re-reading and re-reading it since." He can even recall the specific page number of a monologue by Gary, one of the protagonists. "Having been in an interracial relationship, it communicated things that I couldn't communicate myself", he says, "and everyone should read it." 
As for stage performances, this week, Oseloka was meant to be starting a new job in a production of Tennessee Williams' The Glass Menagerie. He gloomily forecasts, "coronavirus may be the death of theatre." Disclaimer: Oseloka is one of my best friends, and we lived together at University, so I'm well versed in his tendency towards existentialism. We talk about the author Jon Ronson, who took to Twitter in March – before lockdown but during whispers of speculation – to write about feeling "weirdly calm" at the impending epidemic.
As a long-term sufferer of anxiety himself, the author writes that a lifetime of catastrophising the mundane almost prepared him for the apocalyptic circumstances ahead. "That's exactly it," Oseloka says. "I am aware that there's an element of pessimism to the way I think, but the thing with coronavirus is that it's not my pessimism, it's a real thing;  I actually think that realism is healthy." He continues, "I've had so many conversations about mental health, and I think that's a properly important thing."  
This feeds into his experience of lockdown. Oseloka is currently living on his own, but we talk about a certain comfort he finds in communal isolation. "I don't feel lonely. If everyone was out doing things, then maybe I would… but, as it is, we're all doing it, and I just feel like I'm in my own room, in a house of people. You know?" Oseloka's isolation might, he says, have helped him creatively. While, compared to the early days of lockdown, he's been putting less pressure on himself to be productive, Oseloka has been finding inspiration from within. "I've never spent so much time with me, getting to know me – so in that sense, it has been a creative time." That said, he is, like the rest of us, itching for lockdown to be over. "I've kind of always rated my ability to not 'miss' people too much but this has really done it for me. I miss my friends and my family a lot!" 
Listen to Oseloka's playlist below: