OKHA, the queer + black book club. It's more than just a book club first of all.
I am Khloe, born in East London and bred as a Nigerian. I started OKHA a few months ago along with Sade. She runs Shamelessly Sade and was born in Brazil before coming to the UK, to join the 'South London massive'.
Sade and I would relax and talk endlessly about the books we'd read; why we liked them, what was great about them, what was crap about them… She would give me recommendations and I would do the same. The back-and-forth; the sharing of tales and stories told by people we respected and valued, was fulfilling. She would tell me about a book that she had always loved because her mother gave it to her – and that alone meant the story meant something much more. It resonates beyond the words on the page. The story of how the book came to be with her – that part was as important as how the tale itself made her feel. When it came to books, I always preferred a book from the library or from a friend's shelf; till today, my friend Olamide looks at my bookshelf accusingly, certain many of her books are there. I wouldn't let my friend Finesse rest because I know for sure I borrowed her 'The Women of Decadence' and she never returned it (she still denies this is the case). However, my secret Santa gift last year was the book I know she lost, and my friend Kemi? Well, she just heads straight to the bookstore to get 'her own personal copy'.
I had a few things I was working on, namely building a platform for storytelling called PRIM, which would give us access to all the storytellers of colour in the world, in once place. Sade would often call me up on the fact that, in my ideas on black people, while I often include African and Caribbean, I was missing her out. She is Afro-Latinx from Brazil, speaks Portuguese and loves her culture. I realised that 'we' meant a few things.
When Sade and I sat down and decided it was time to actually start a book club, the focus was more than sharing stories told by others, but to create a space where we could share our stories.
For a long time we have been trying to provide a space where we can speak with passion about the humans of this world who boldly speak on our existence in sometimes sombre tones or with humour or rage. It's poetic and rhythmic, it's often the story you really needed. They have inspired and they continue to inform much that shapes our daily lives – our writers, poets, novelists – you name it. The pen to paper and finger to keyboard is everything we breathe: it's the story of us.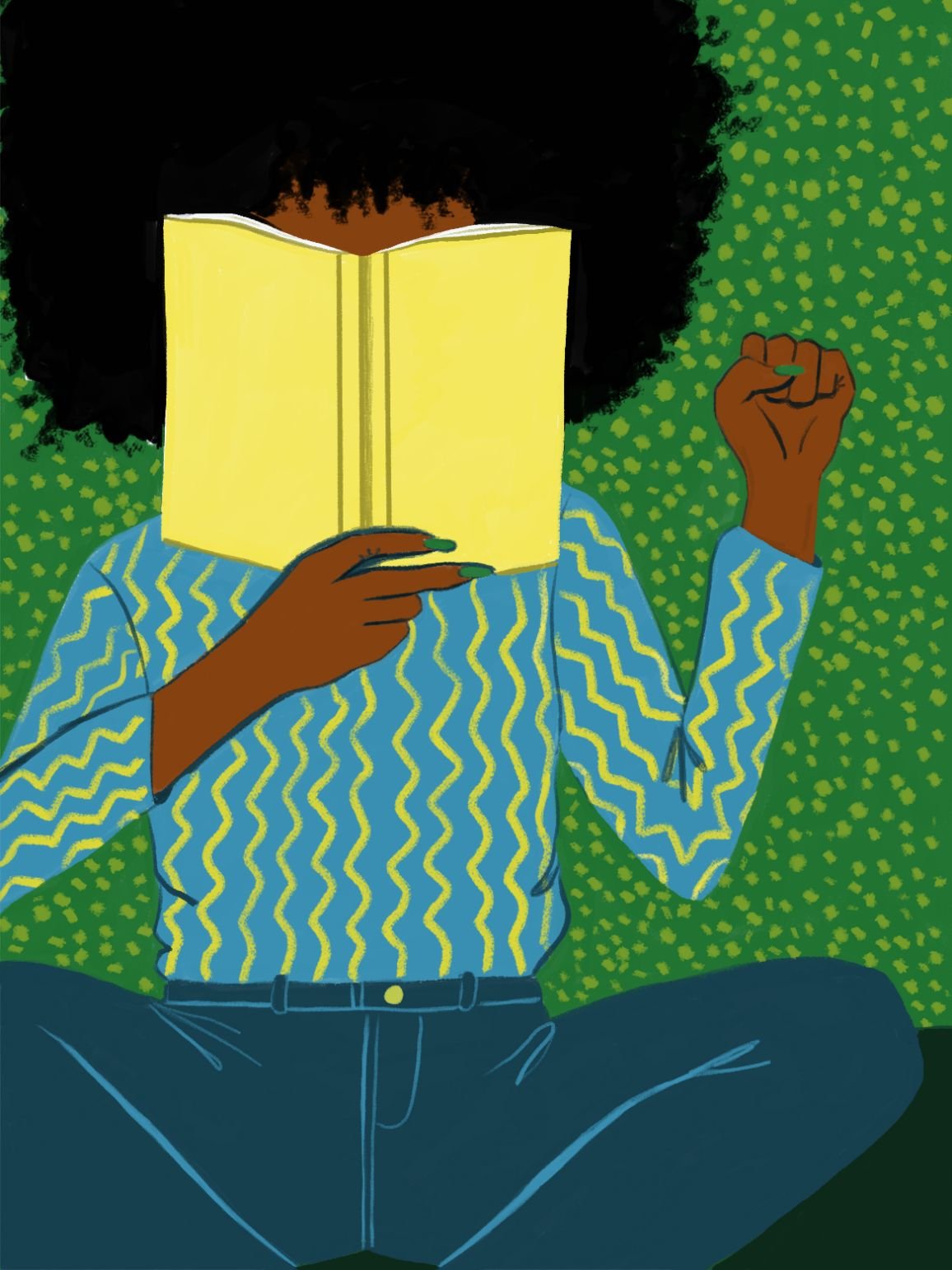 Black. This meant focusing on works by people of black ancestry only – African, Caribbean and Afro-Latinx. This has become something key for me personally, as I only want to read works by people I can share something significant with – the trait of blackness. The hope is that, at some point, I will be full with blackness: its multi-faceted, varied, nuanced and its calming presence. The history, culture and energy will fill me up until I am overflowing with knowing all that my ancestors and contemporaries feel to share with me.
Sweet joy. Pain. Humour. Friendship. Lesbionic prowess. Sex. More joy. Faith. Beauty. Anger. More Anger. Blessings. Generosity. Empathy. Forgiveness. Being Queer. Having a community. Sharing their story. As much or as little as they feel necessary.
Queer. We wanted to create a space for queer people to come together. There is a plethora of book clubs that are not specifically designed with queer people in mind, but this space is a community of us who are trans, non-binary, asexual, pan, bi. Queer can differ slightly in meaning to people, and this space is for all these definitions.
Book Club. Because it's an excellent medium for sharing and consuming stories since time began; it has developed from carvings to feather pens to markings in the skin, but the essence remains the same – timeless and inextinguishable. It can be an immersive space, where you come to share thoughts on a book but also engage with work from someone in our community – be it written or visual artistry – so long as it would connect with the story or theme of the session. It's just another form of storytelling for us to take on.
This is what OKHA embodies. This is the shared trait both of the stories we focus on and the people who come along. We want to make OKHA a full experience, where you can be immersed in something familiar or unfamiliar, where you provide a lesson and learn plenty. Sade said to me,
"This is community-building outside the club – we need to make sure people can really gain something in this space".
We have a number of offerings that support getting together in the club and party environment, and we need to provide community spaces that equally empower and enrich but where we can really talk and engage with one another.
For our next session on July 5th, the read is 'Bone' by Yrsa Daley-Ward, whose work is just incredible. The most important part of this session is the focus on people of black ancestry from South and Latin America. We wanted to provide a space where we exhibit work from our Afro-Latinx fam but also where we can have an open dialogue about the greatness, the sadness, the culture and erasure impacts of Afro-Latinx people. Bring it to the forefront so we can all be aware and also show another part of the black community that exists. If you've got some time and want to add another element to your Pride celebrations, then be sure to join us.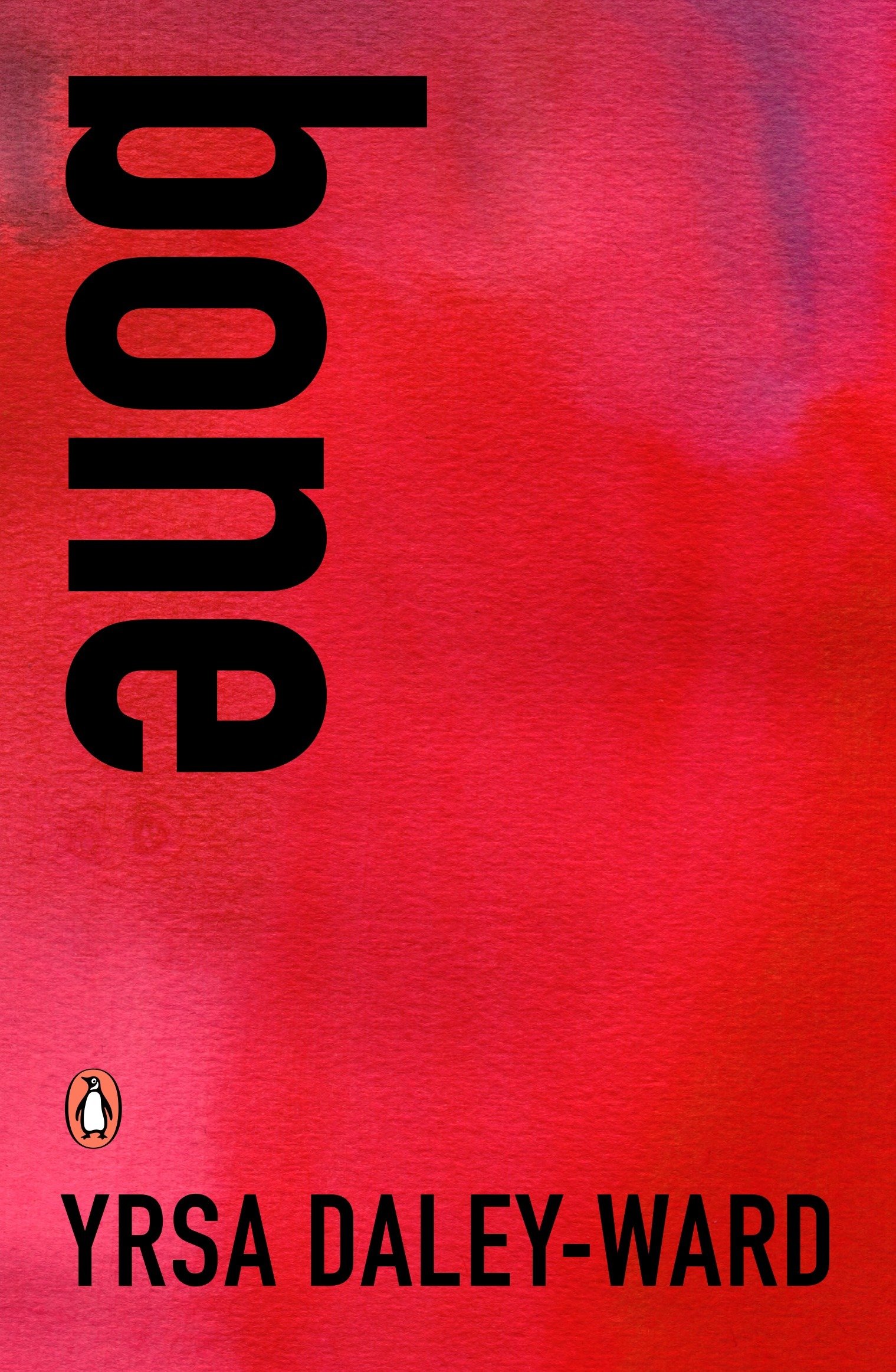 OKHA reads so far:
Tomi Adeyemi, The Children of Blood and Bone
Dean Atta, I Am Nobody's Nigger
Yrsa Daley-Ward, Bone
Find out more about the book club and upcoming events @prim.black