The comics in these pages will make you think, make you feel, make you laugh, make you rage. Each of these artists wields the power of testimony, the power of using their visual voice, the power of drawing their truths."
As Roxane Gay's introduction so eloquently states, Drawing Power: Women's Stories of Sexual Violence, Harassment, and Survival has provided a platform for over 60 women artists to share their personal stories; separate yet intertwining paths along the global MeToo movement.
Editor Diane Noomin has curated this anthology of non-fiction comics and, in so doing, provides a new lens through which to view the multifaceted and many layered experiences of sexual harassment and abuse faced by women. Through this fresh and powerful medium, each artist gives voice to their experience through visual storytelling which transcends mainstream depictions.
The post – or it is perhaps more accurate to say current – #MeToo era we are inhabiting is something to be celebrated. While it is devastating to learn how many of us have stories of survival to share, we are finally living within a moment which amplifies the voices of those with lived experience. At last, the stage is set for those who are best-placed to advocate within this space. Each artist in Drawing Power is actively taking control of their own narrative through this alternative space within a space: comics. One spread shows the iconic Liana Finck and her portrayals of the day-to-day: from workplace harassment to internet trolls. There's the instantly-recognisable face of male entitlement: he apologises for being coercive, then pulls you into an unsolicited, back-rubbing hug. Then, we are shown the more specific, the more nuanced: Sabba Khan's narration on behalf of her "faceless sister", which depicts the walled-in isolation caused by the taboo of abuse within the family. You can open any page of the book and you will instantly understand the power of comics to share these intimate chronicles.
Each page gives new insight into the raw, personal and distinct experiences of each woman. The collection itself therefore draws attention not only to the experiences of women as a collective, that women as a group can relate to, but also to the very distinct and personal ways each woman has had their own story to tell. The comics in Drawing Power depict anger and catharsis; conflict and resolution; letters to family members and lamentations about words unsaid – but the thread that ties them all together is an overwhelming and acute honesty for which all readers will be grateful.
These might be comics but they don't make for an easy read, as Drawing Power exposes the very real and still problematic narratives around sexual abuse. Each chapter acts as a powerful and hugely emotive testimonial and a reminder that, as women, we need to keep up the #MeToo momentum kicked off by Tarana Burke in 2018: to wield our power through speaking out.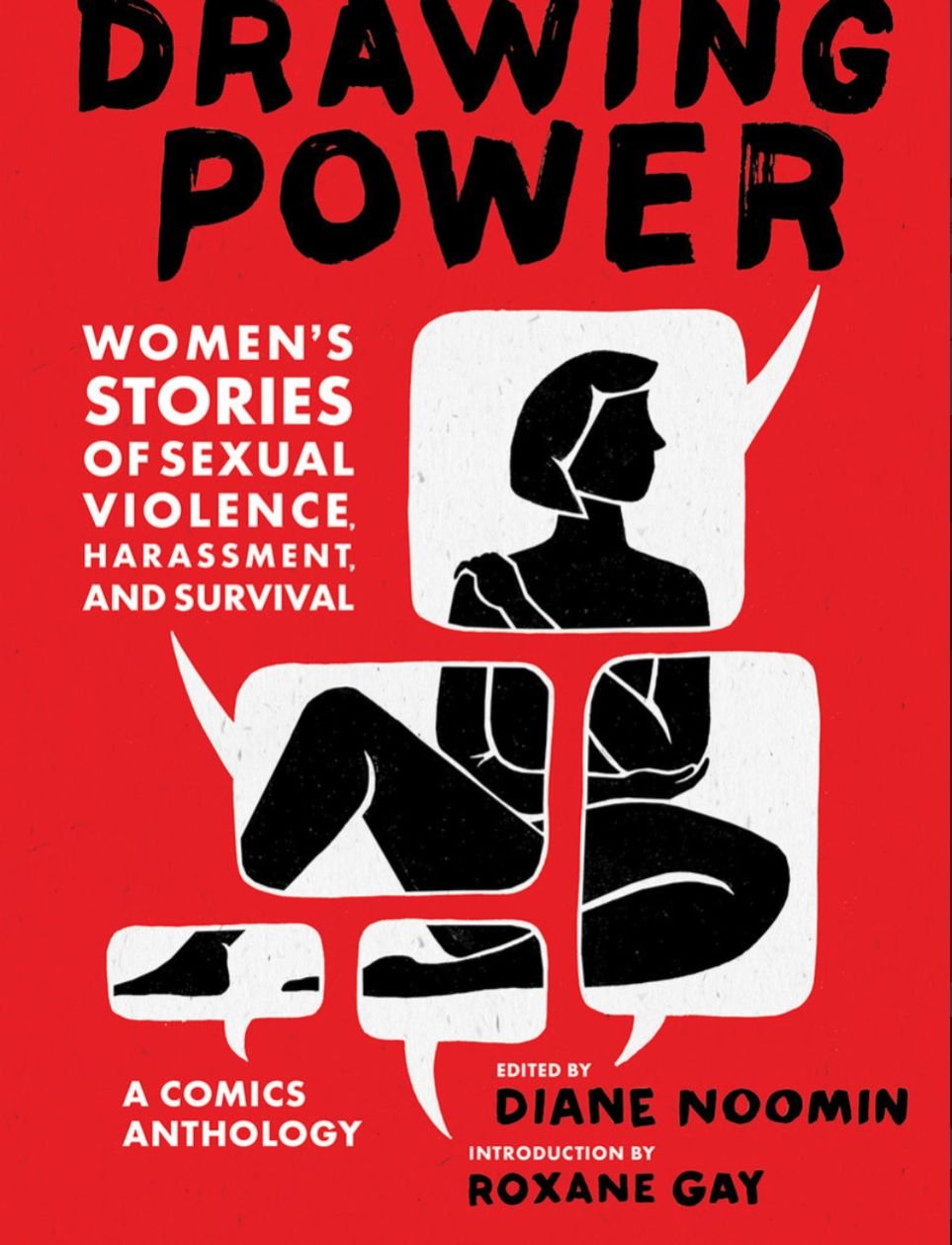 You can pre-order Drawing Power: Women's Stories of Sexual Violence, Harassment, and Survival here