There are those who believe that for a cause to be successful it must inspire action. However, two brothers from London are showing that doesn't necessarily have to be the case through their decidedly seated new movement. 
Born from a desire to stay creative during lockdown, the brothers have designed and created 19 chairs, in conjunction with COVID-19. These chairs, made from 27mm square section timber, and 40mm screws, have since been shipped all over the globe to allow a mix of up and coming and established artists and designers to leave their mark on them, the resulting pieces being auctioned off with all proceeds going towards Age UK and Resourcing Racial Justice.
When I first catch up with Tom, one half of the Butterfield brother's duo, he's dealing with some intense email admin.
"I've never sent this many emails in my life", he tells me laughingly, clearly still enjoying the process and what this means concerning the success of the project. 
Prior to starting 19 Chairs Tom worked for various designers in London and Copenhagen after completing his studies at Northumbria University and Kingston School of Art, at the latter of which his brother, Will, has just finished his graphic design degree. 
It appears as though designing was an inescapable path for the two brothers, growing up with a Dad who's an interior designer and a Mum who works in soft furnishings. Tom qualifies his own separate path however by stating: "for me personally, I like getting hands on, being in the workshop. I like the idea of designing something, building it and going home with it that day".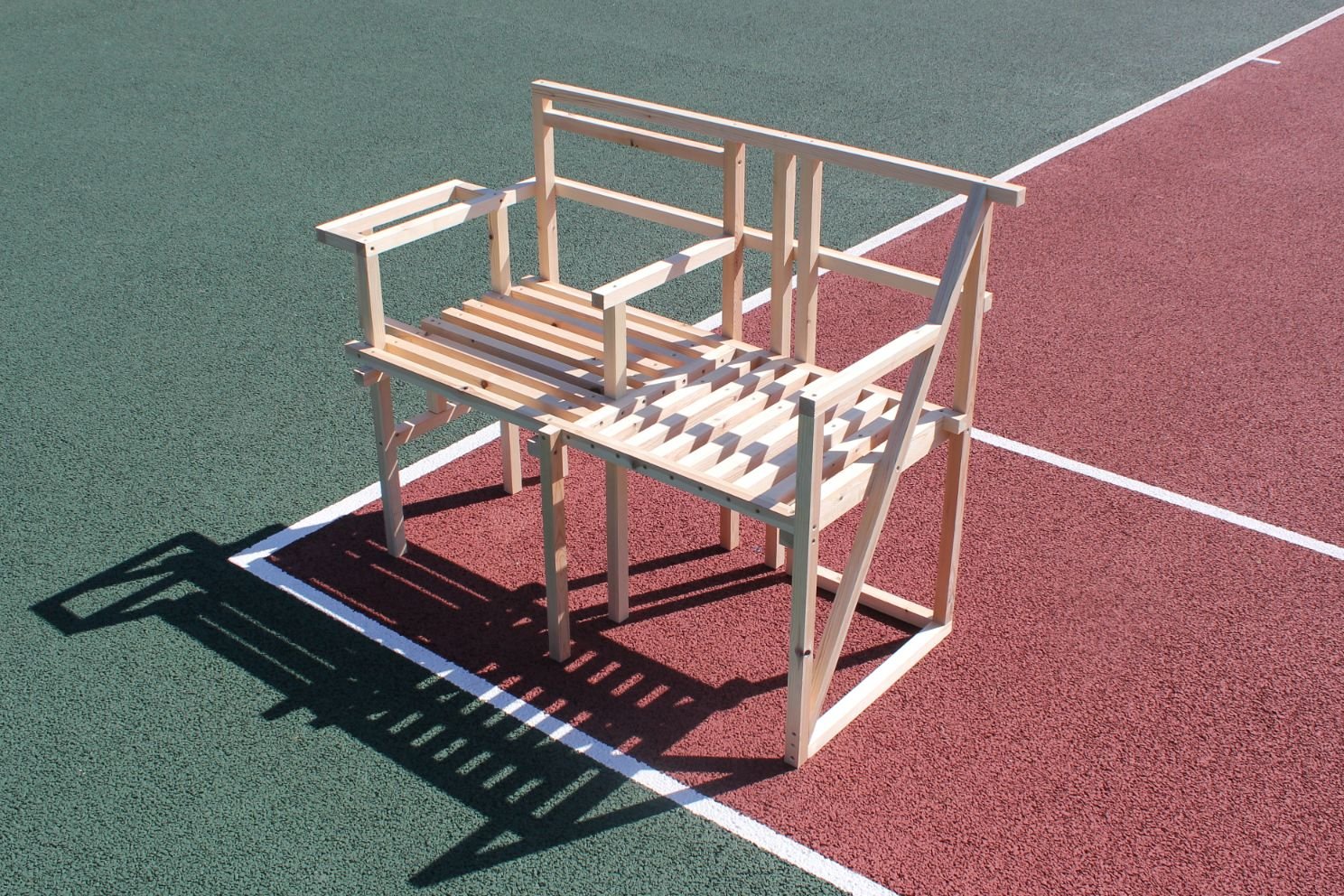 This last statement seemingly shaped his University experience, with his flat being constantly accessorised by whatever he was making during his free time. Currently however, while living at home, his space is an homage to the studios that he's worked at rather than his own designs.
It was his work at one of these studios, founded by leading London designer Tom Dixon, which inspired Tom to create the 19 Chairs project. "As a furniture designer I am always in the workshop making prototypes, so when we went into lockdown, I wanted to build something for myself at home which helped me stay creative". Covid-19 created the opportunity for Tom to do something completely new, as 19 Chairs is Tom's first personal project. He tells me that: "19 Chairs has been an itch that I've been meaning to scratch for sometime now and always wanted to start doing my own thing, but not really had the time." Initially it was a project for Tom to flesh out his website with some more artistic pieces, but it wasn't until Tom told his younger brother Will about his idea that it took on its current iteration. Will asked him:  "well it's good that you're doing all of these chairs, but what's the meaning of all of it?" So they then both figured out a way to take it further and "turn the pandemic into a positive and give back in some way". 
On the website their mission statement reads: "As the world stays home, we have become more familiar with the objects that we live around. In reaction to the damage of Covid-19, 19 Chairs is a celebration of one of the most humble pieces of furniture." Tom expands on this explaining: "With people setting up their home offices, the chair is one of the most important pieces of furniture you could have". 
When it came to choosing the charities that the project would support, Age UK was one which came very naturally to them. In fact, it was actually central to the specification of the project and formed the brief they sent out to designers: "reinvent, reimagine or redesign your chair with an older person in mind." The launch of the project also then coincided with the rise of the BLM movement in the UK and Tom explains that they "thought it was appropriate to show our support". 
Further choices for the project were born out of a desire for accessibility. Tom states: "I wanted to show that lots of different concepts can be created from just one very accessible material. Very simple but very versatile."
This versatility was proven even prior to the chairs being given to the creatives, with Tom creating over 50 designs in just three days. "It snowballed! I designed one, that then sparked an idea for another, then another." He jokes that while the number 19 was chosen to tie in the project with the pandemic, it was also necessary to ensure that he didn't just keep designing chairs.  
The next stage of the project was sourcing the designers. This is where Tom said his brother Will really shone, setting his sights high and widening the scope of the project. This has ensured that they've sourced an incredible intersection of people, from fashion designers (Ashley Williams) to comedians (Joe Lycett) to painters (Brandon Carlton), the breadth of artistic influence is staggering. 
How this influence will actually materialise however is still a bit of a mystery, although Tom assumes that all finished work will be more pieces of art rather than functional chairs. He explains that the brief was intended to encourage a broad interpretation, a way of synthesising the project by providing an effective jumping off point for designers, rather than a functional direction. This was supported by Tom's choice to assemble the chairs only using screws rather than wood glue, "We told all our creatives, that yes you can take a seat, but wouldn't suggest rocking from side to side."
Despite not knowing for sure what each chair will look like Tom has a vague idea of what he'd like each designer to create. He's most excited about Jean Jullien, a French illustrator. He explains why: "I'd love him to do an illustration. For me, I don't necessarily want the chair back but I'd love a print or a photograph to have as a memory for the rest of my life".
He imagines what some of the other artists might do: "Sabine (Marcelis) does some incredible work in resin, if she even resins part of the chair that would be amazing. Emma Brewin designs and hand makes these incredible hats and coats. If she covers the whole thing in fur, I think that would definitely be my mum's favourite".
I ask him what he'd do if given one of his own chairs. Despite putting him on the spot he answers: "all of the designs are kind of me anyway. But I like the idea of completely taking it apart and rebuilding something new from all the parts. If it was for an older person in mind, maybe a recliner chair? Something less upright."
Subscribe to shado's weekly newsletter
Exclusive event news, job and creative opportunities, first access to tickets and – just in case you missed them – our picks of the week, from inside shado and out.
There will be a chance to see all of these chairs, although unfortunately not Tom's interpretation, in person at an exhibition in December. And if you're really lucky, the opportunity to purchase one in auction at a later date and show your support for some amazing charities, standing up for a cause, while sitting down … maybe.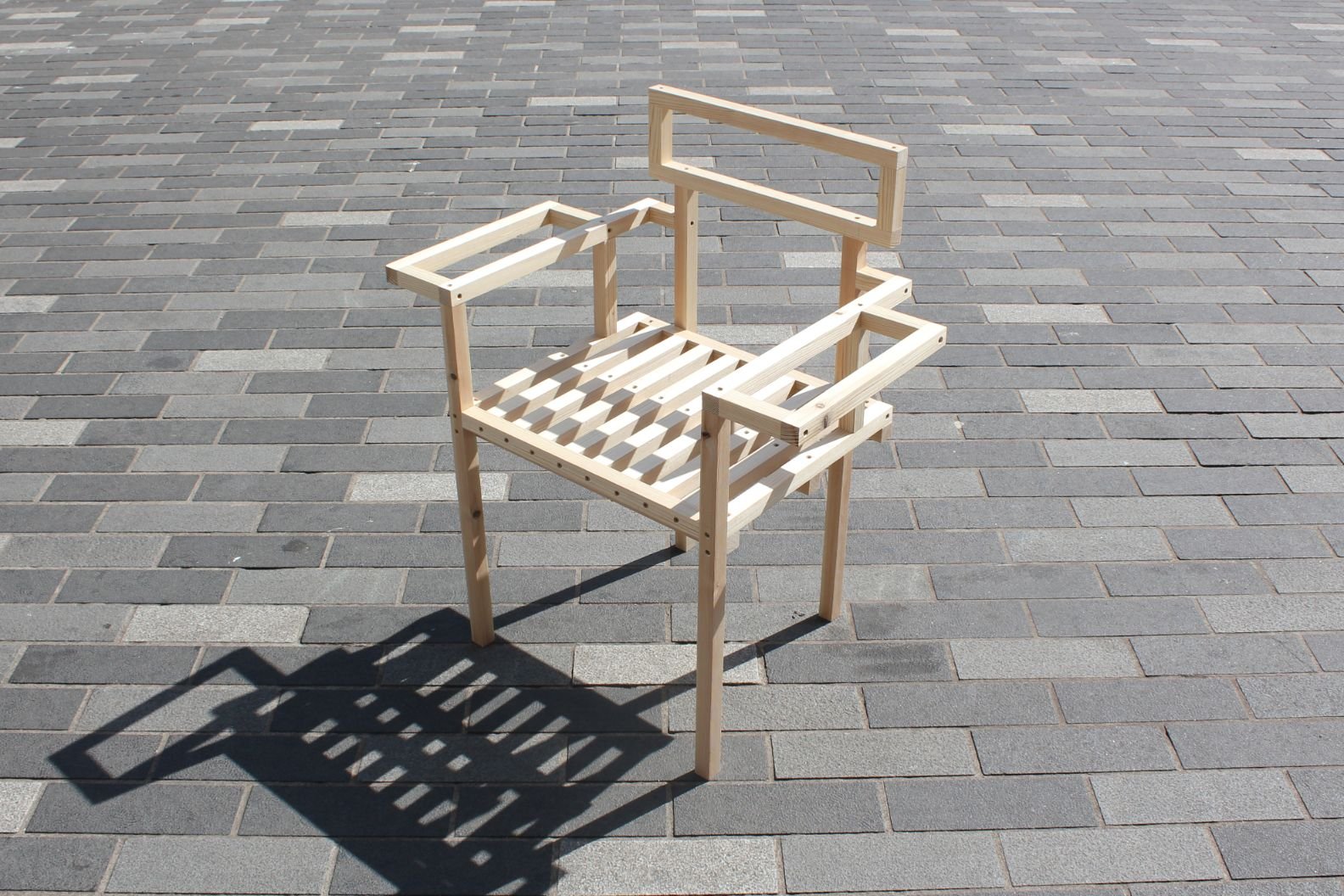 Follow 19 chairs @19chairs