Alia Romagnoli is a twenty-two-year-old freelance photographer and art director. She focuses on fashion and portraiture and the concepts in her work explore her queer identity and biracial background.
I became interested in photography quite young. It was a hobby for many years and I spent a large part of my childhood and teenage years experimenting with 35mm film and tiny point and shoot digicams. Both ways of shooting were extremely vibrant and saturated, especially because I always shot on the cheapest film possible and this really influenced how I make and present my work today.
The selection of images are pieces I have added to my archive over the last couple of years and are a mix of candids and controlled studio shots. I carry around a camera with me everywhere I go and my favourite pictures are often the ones I take spontaneously.
Growing up in India really exposed me to art, architecture and a way of life very different from the one I lead now. I love looking at Bollywood films, old Indian paintings and advertisements and often take a lot of inspiration from them.
I often shoot people I see myself in and try to tell a story that is as honest as possible. I always look for similarities in experiences with the people I work with or discuss our differences. It is always two ways and this interaction, allows us to create work that is a collaboration and one that is meaningful to everyone involved.
I have found a community in London that I will forever be grateful for. Especially the South Asian LGBTQIA+ community who remind me every day that I am not alone.
As a plus-size, queer, mixed-race woman, I never saw fat bodies, mixed-race individuals, the lgbtqia+ community, represented in a way we wanted to be portrayed. I'm still trying to find my voice and have a lot to learn from those who paved this path before me.
I hope my work makes brown, queer, women and non-binary people feel like they are not alone and that there is room for representation if we keep fighting and pushing for it.
[Photo descriptions]
Another An Other is one of a series of images that were taken for a look book for my friend, Mary's newest collection and the pieces are representative of how she grew up in a Chinese-American household in Texas as well as how she would often feel like an outsider, an 'other'. Small symbols on the garments, such as words, outlines of American states, graphics, and cartoons are a further indication of this.
Khing on film: The image draws inspiration from old Bollywood film posters from the 70s and 80s, particularly the aesthetic actress, Sridevi would present, often soft-focus, coy, with one hand on the cheek.
Heleena & Nikki:
Tattoos being a taboo in certain cultures, Heleena and Nikki try to fight the stereotype that Asian women are unattractive with tattoos and are not 'marriage material.' My portrait of them attempts to portray them as strong individuals, and highlight their beautiful tattoos.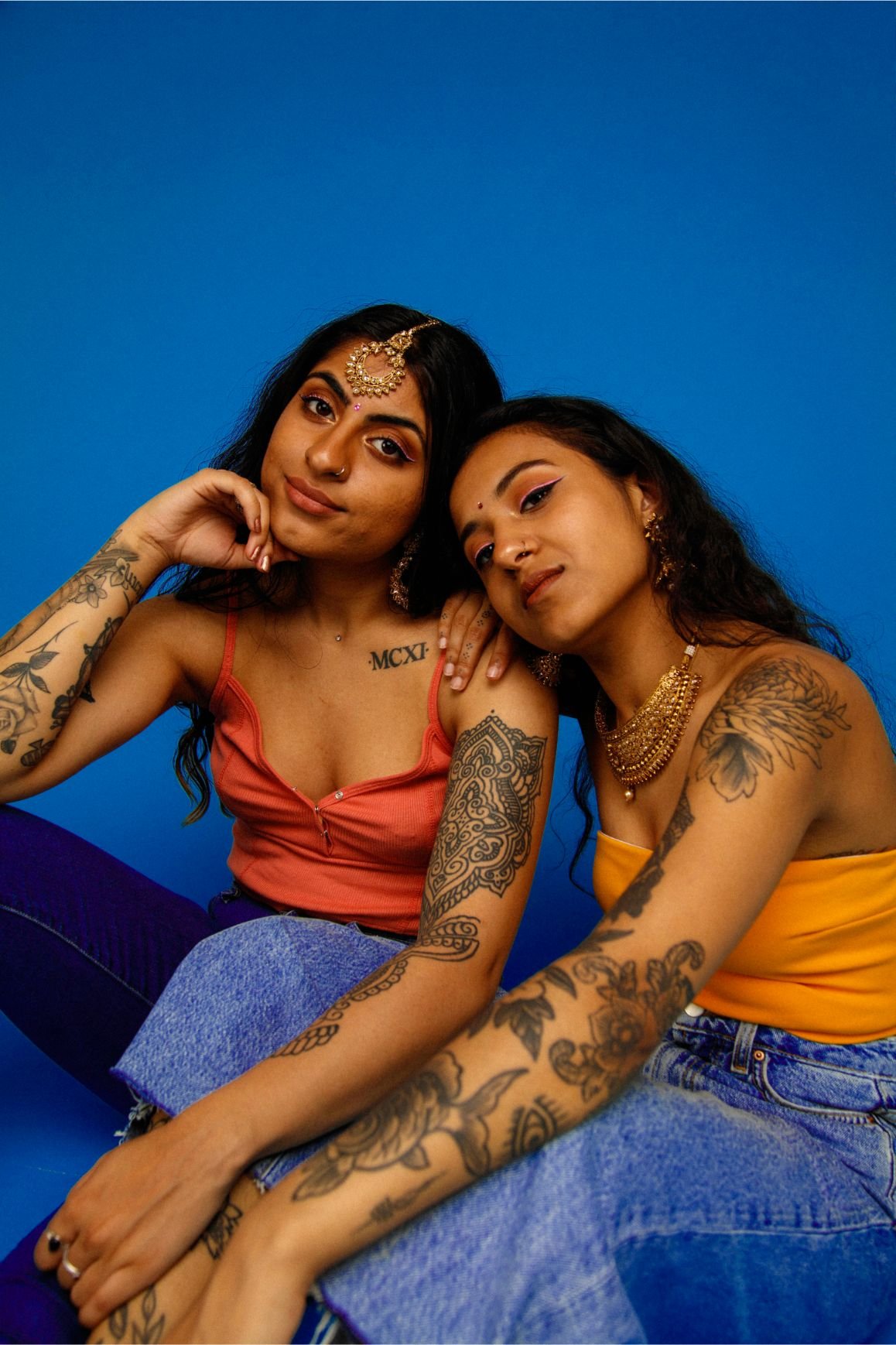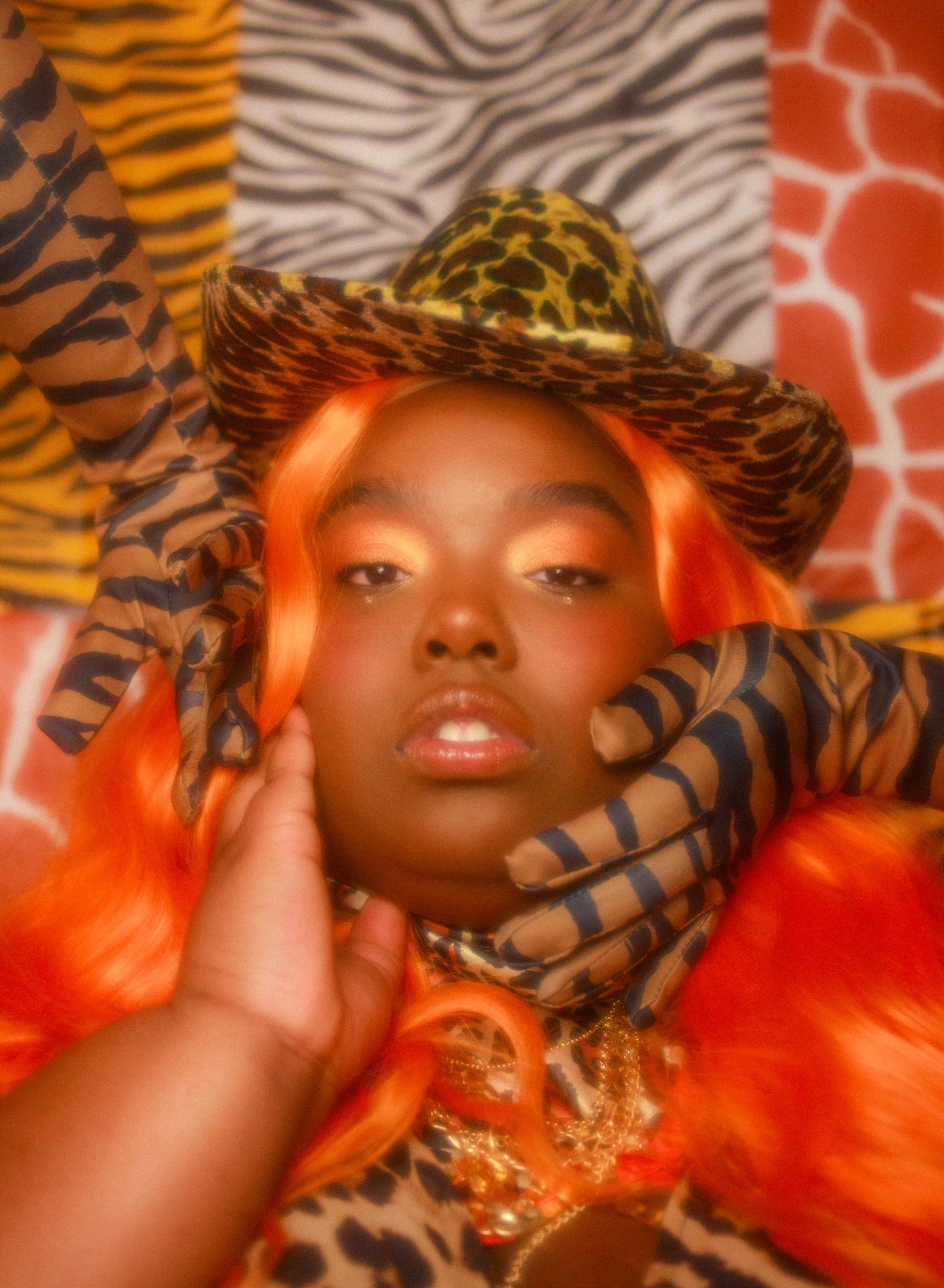 See more of Alia's work on her website: www.aliaromagnoli.com or her Instagram @a8lia