** GET YOUR TICKETS HERE **
shado will be back at Stour Space for the launch of Issue 02: Global Womxnhood on Friday, 12th July.
The aim of this issue is not only to broaden definitions of what it means to identify as a woman, but also to raise the profile of the work of different global women's movements which are working to highlight injustices and human rights violations which pertain specifically to womxn and girls. We are so excited to share this issue with you, which features stories and features from womxn from 36 countries around the world.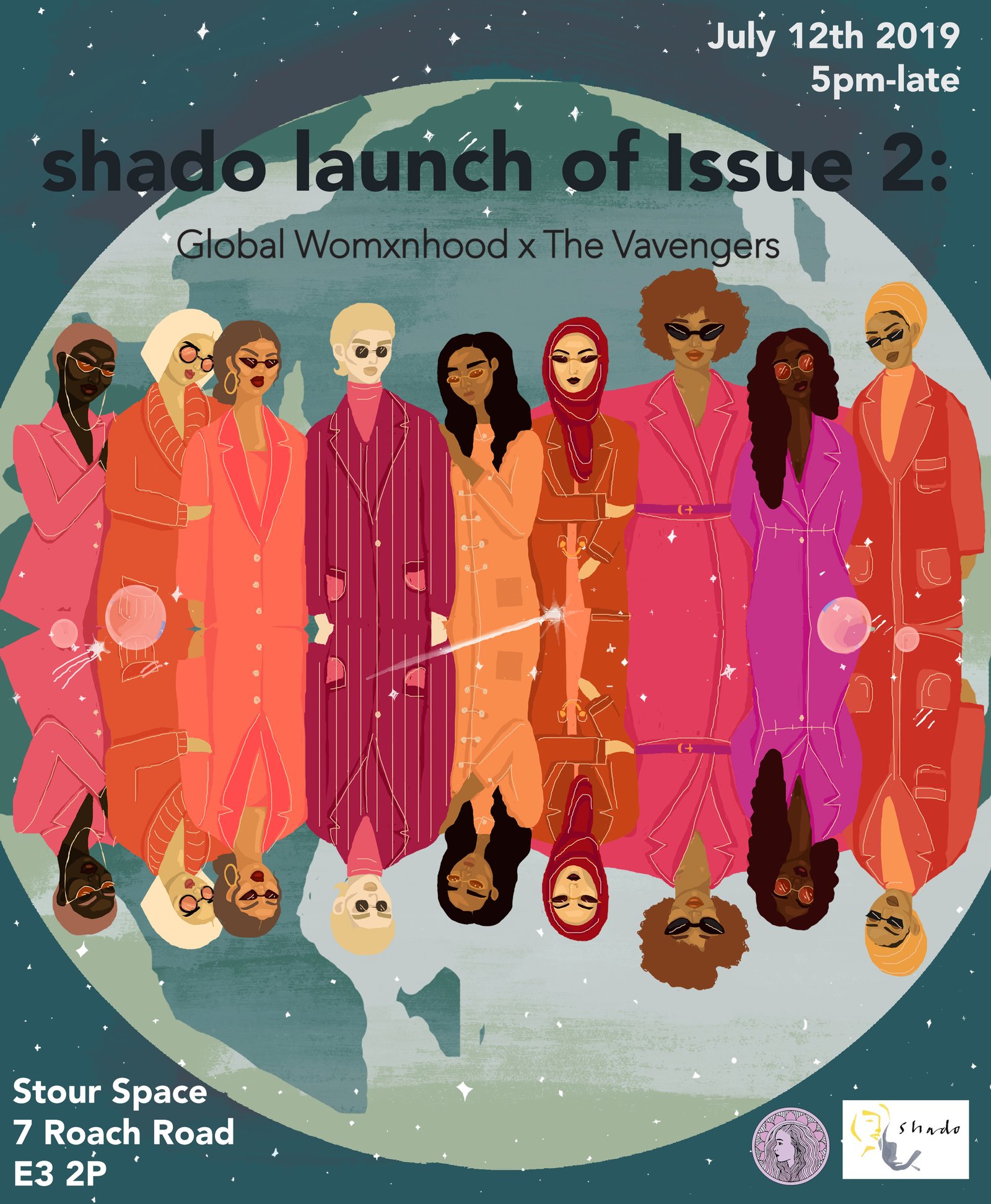 shado will be teaming up with anti-FGM organisation The Vavengers to bring you a night of music, art, spoken word, food, drink…and, most importantly, celebration and inclusion.
We are coming together with The Vavengers to support their work to end Female Genital Mutilation across the globe. This abhorrent practice affects millions of girls and women world-wide, and this launch will be raising funds through ticket sales and donations to help this survivor-led organisation with their crucial mission.
Tickets are only £5 with a portion going to The Vavengers – get them while you can!
Artworks from shado artists:
Sola Olulode || Karis Beaumont || Mario Washington || Ilayda Mcintosh || Tinuke Fagborun || Lauren Drinkwater || Venetia Berry
Musicians and spoken word poets:
TBA…watch this space!
Stalls:
Bloody Good Period || Buy Black London || Ferly || Article22