My name is Sabir Zazai, and I am the Chief Executive of Scottish Refugee Council. I arrived in the UK in 1999 and have witnessed a lot on my journey, before and since. But there is always hope to be found.
I wrote this poem in the lead-up to COVID-19 and lockdown, as a way of dealing with the panic that we all felt at that time. The pandemic has thrown many new challenges at us all, and displaced people are facing the worst of it across the world, including here in Glasgow, where hundreds have been left with no money, agency or voice. The importance of community and solidarity has never been clearer than during these uncertain times.
This poem is for all of us who experience or witness the worst of this world, yet carry on fighting for a better future. For everybody.
Refugee Witness
War was my witness when I was deprived of my livelihood;
Conflict was my witness when it stole my childhood;
Poverty was my witness when my dreams were destroyed;
I was judged, when I finally found safety;
Disbelief was my witness when it destroyed my story;
Destitution was my witness when it undermined my dignity;
Detention was my witness when I was put in shadows;
Discrimination was my witness when it damaged my confidence;
Along the way, humanity was my witness when fellow human beings held my hand;
Community was my witness when it stood for my rights;
Society was my witness when it gave me a chance;
Through this journey from stranger into a citizen, I fell at many steps;
But at every step courage was my witness when I got up, dusted myself off and carried on.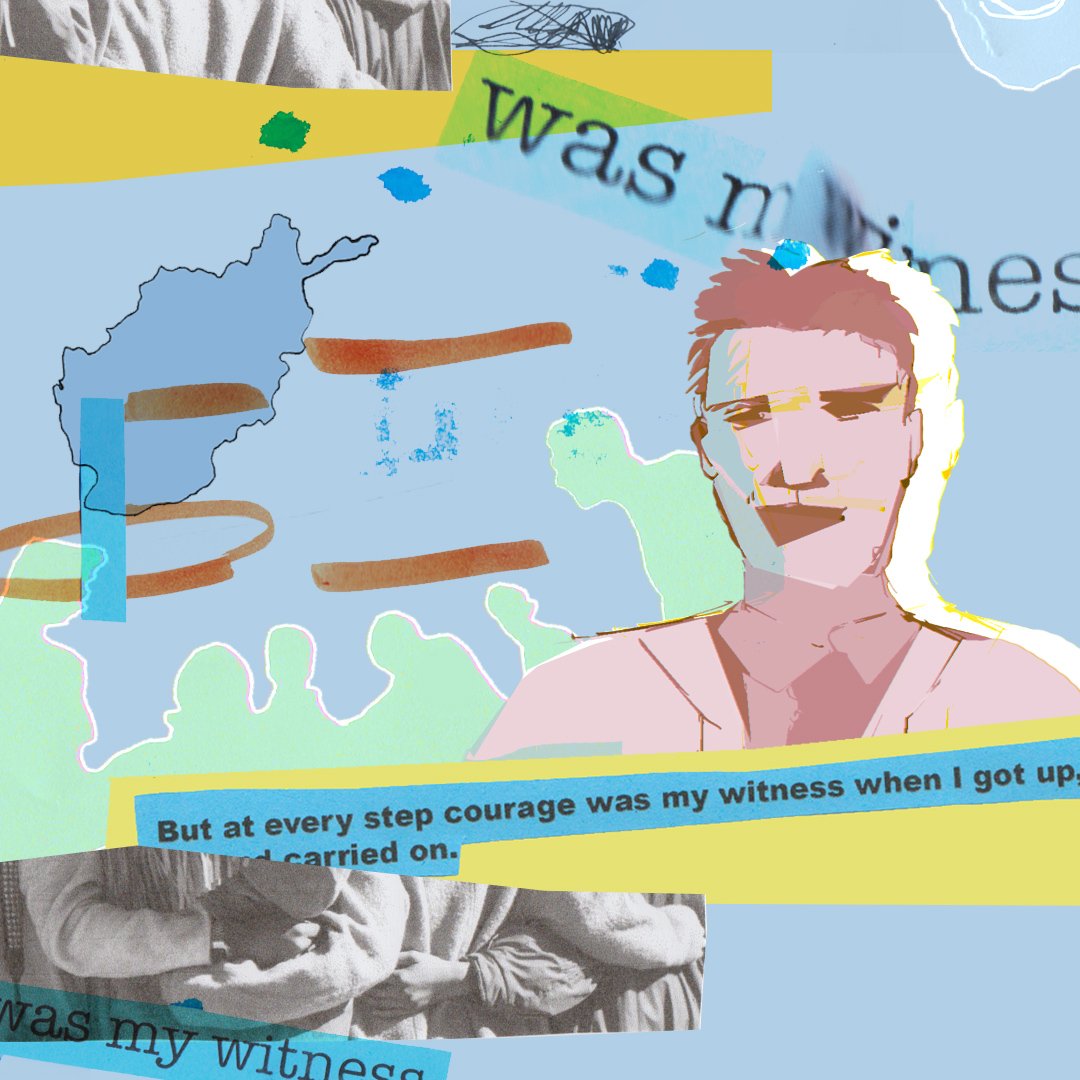 Subscribe to shado's weekly newsletter
Exclusive event news, job and creative opportunities, first access to tickets and – just in case you missed them – our picks of the week, from inside shado and out.
Find Naomi on instagram @nn.aa.ii