In an attempt to provide some relief during these uncertain times, shado has launched the Lockdown Listening series, where we will be releasing a weekly playlist in collaboration with some of our contributors and musicians, hearing about how they are coping and what they are currently listening to in lockdown.
Our second playlist has been created by musician Lottie Pendlebury, who recently featured in our Free, Safe, Legal, Local pro-choice t-shirt campaign.
Lottie is the singer and guitarist from South London's band Goat Girl, signed to Rough Trade. Their debut album merges together a post punk sound with warped country-tinged guitar lines, recorded to tape to create the raw, lo fi sound of the record. UK music magazine DIY describe them as being "imbued with an innate ability to voice the socio-political concerns of their peers with wit and style".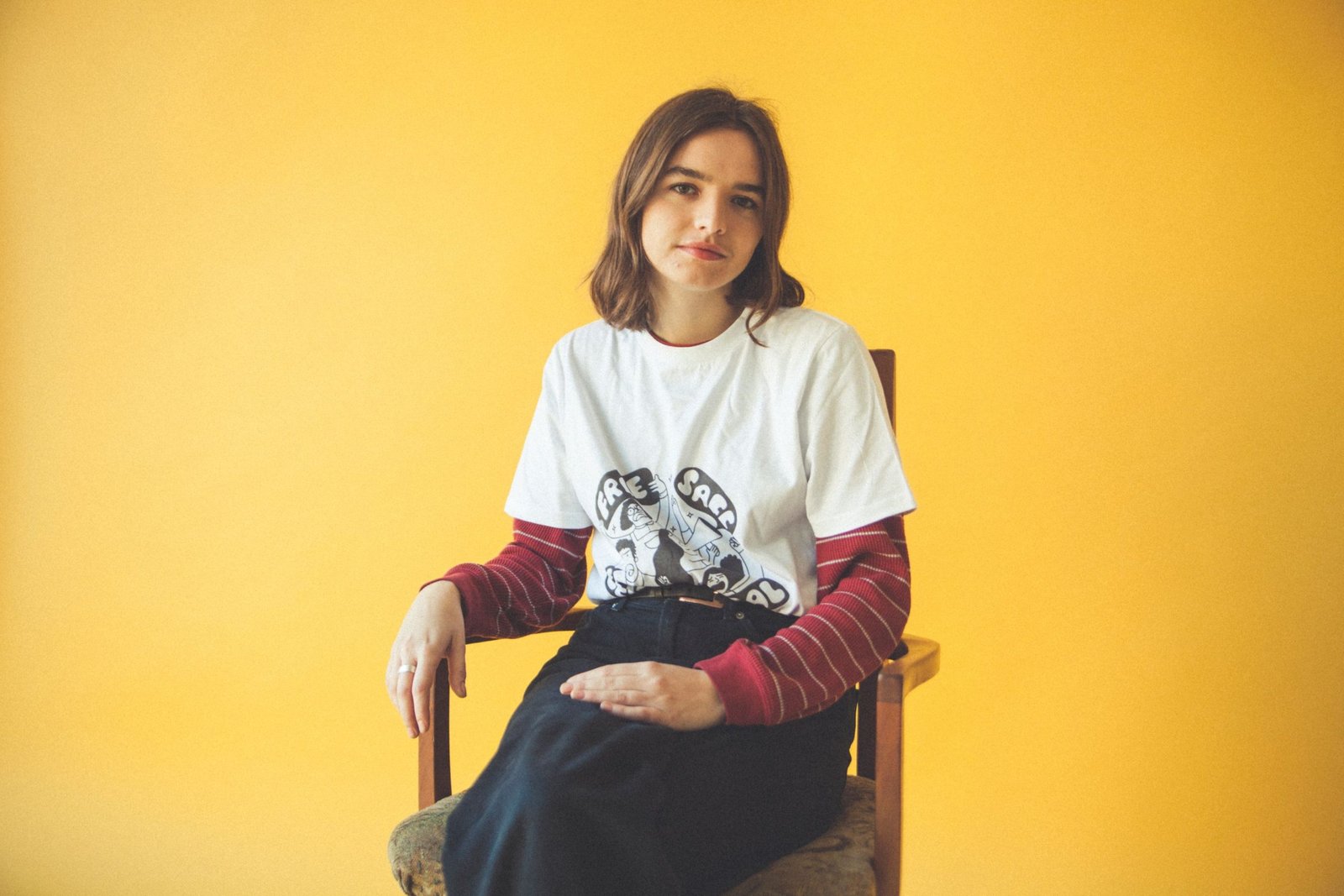 How have you been coping with lockdown?
I've been coping pretty well, which feels strange to say at such a dark time for so many people. I'm in a very lucky position living with close friends who are all just as happy as I am to live very communally, cooking, reading, gardening and writing music together. It feels like the lockdown has nudged us even further towards this real collective living environment which I'm really grateful for.
What does an average day look like for you at the moment?
On average, I'll wake up (hopefully) before 11am and force myself to get outside, whether it be going for a run or just an early morning skateboard (which makes me feel like I'm sort of regressing back to my teenage years). Recently I've also really enjoyed picking up the guitar and putting it in a weird tuning. I left trying to write on the guitar for quite a while as I found it quite limiting, I didn't really know what to do with it other then play bar chords or notes that didn't really inspire me, but since de-tuning it's like I'm picking up a completely new instrument. It's also been really enjoyable having something to write for as well, with lots of friends creating compilation tapes of quarantine demos, live streaming gigs and collaborating via email. There's so much creativity that's come out of this lockdown from so many different people, and all for such good causes which I find really inspiring.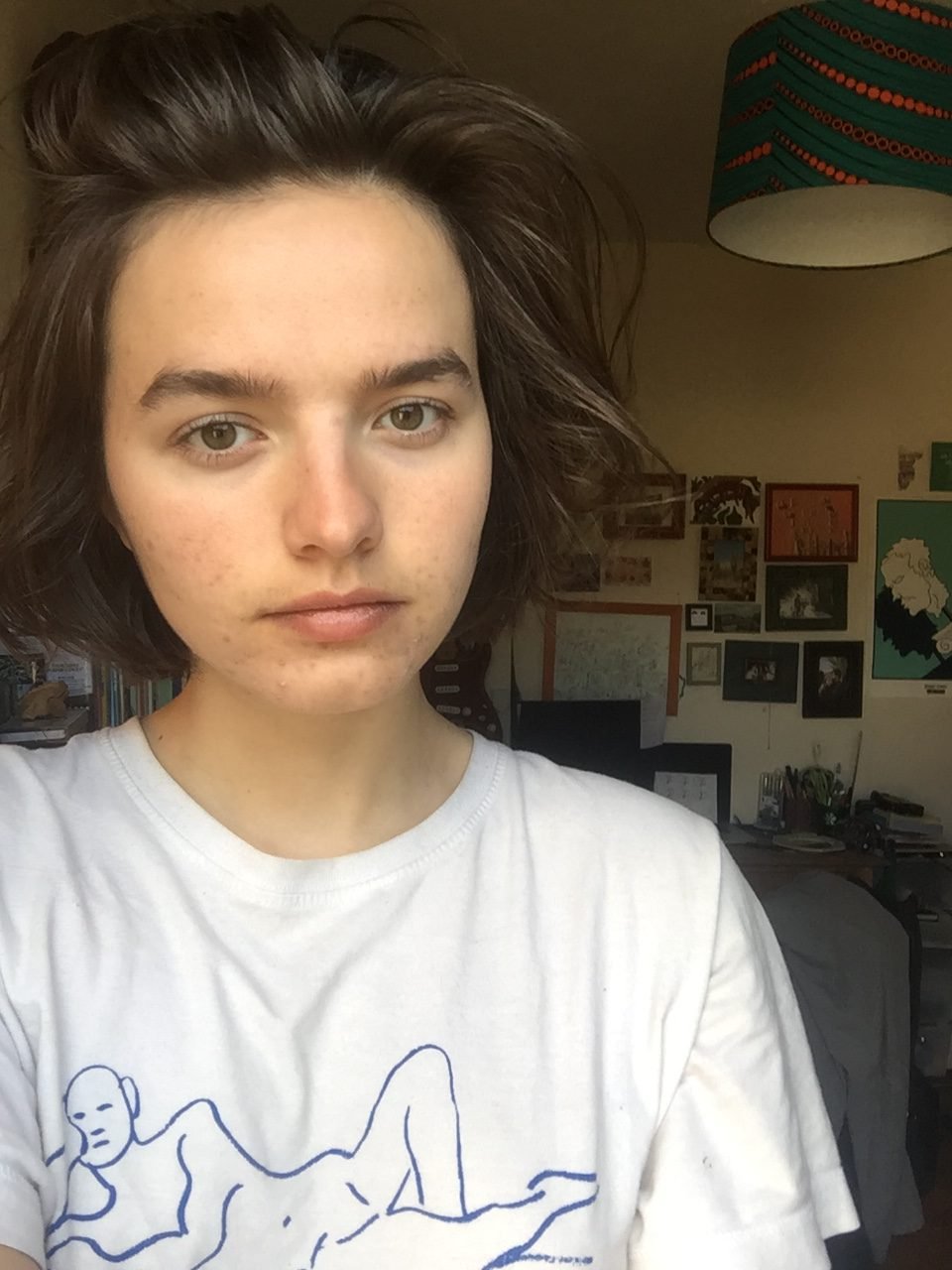 Has this been a creative time for you? If so, where are you drawing your inspiration from?
I think it has been. I find that there's usually a real pressure on myself and others to utilise the time between being really busy well, causing this sort of panic and loss of inspiration. But I feel kind of free from that pressure at the moment, time doesn't have the same constructs and for me and it's sort of woken a part of my brain up. I've found myself doing things I'd never normally have the time or patience for, like working with clay, making masks, reading and writing. I think this shift has also been massively inspired by the people around me who are using this time to do really important things, from friends who are working at the frontline with mutual aid groups and overseas with calais food collective, to those behind 'Quarantunes', a group who have enabled live music to still exist from the safety of people's homes. The DIY SOS compilation tape that has brought together musicians to share work and raise money for Sister Midnight (an important venue for musicians and creatives) is also incredible! The list is endless!!
What are you looking forward to most when this is over?
I'm looking forward to being with friends and family that I miss so much!
Listen to Lottie's playlist below: