In climate terms, toxic masculinity is, in fact, toxic.
Smash the patriarchy. Save the planet.
– Ashley Johnson, writer at Do The Green Thing.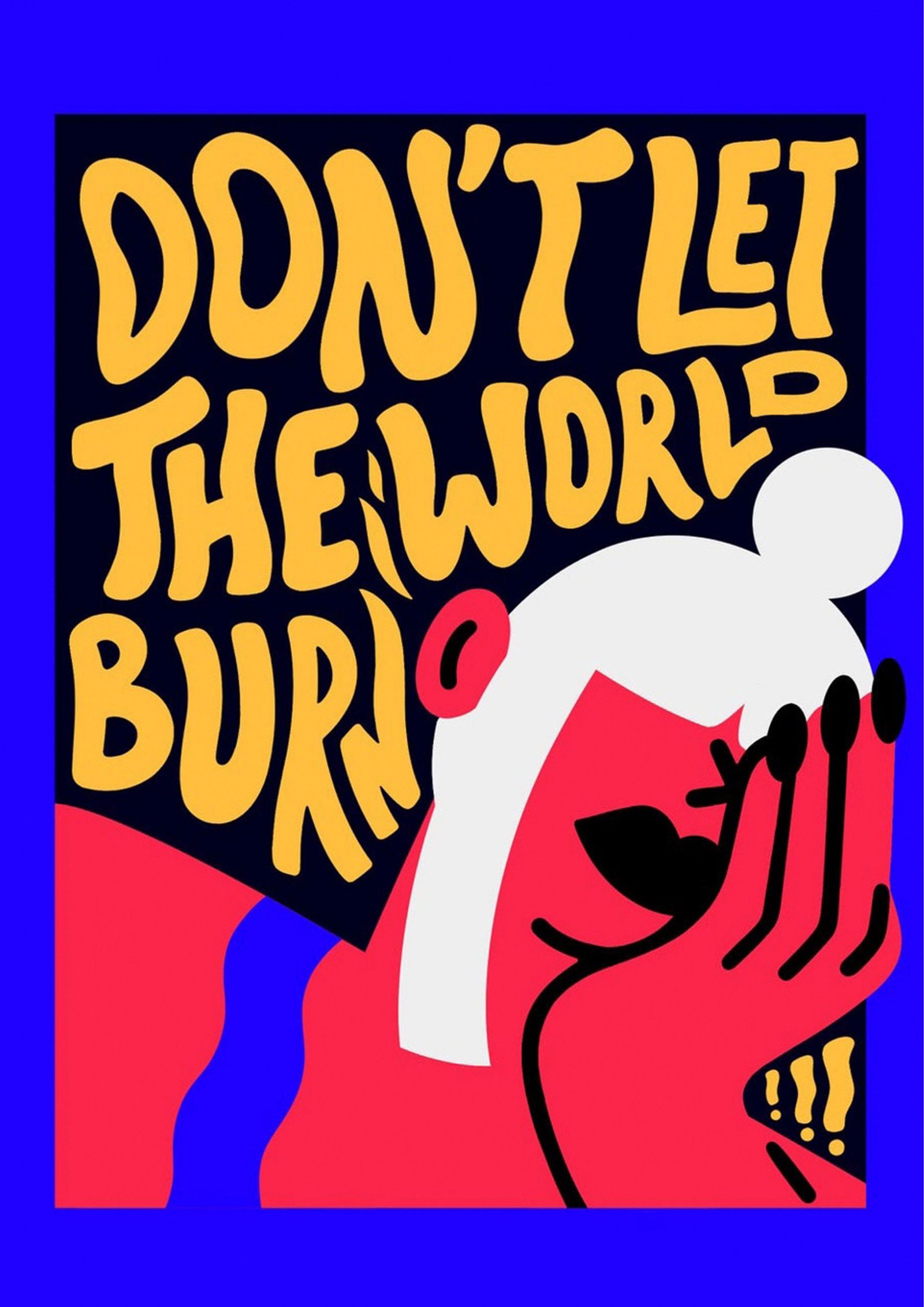 Do The Green Thing is an environmental non-profit that looks to deploy world-class creativity to challenge the social and commercial value systems that are accelerating the climate crisis.
In April 2019, DTGT hosted an exhibition called Man Made Disaster, a powerful response by 30 women and non-binary artists who operate at the intersection of creativity and social change. shado spoke to Tommy Walters, writer and journalist at Do The Green Thing, about how the climate crisis is linked to patriarchy; how women and girls are disproportionately affected by climate change; and the gender gap in climate action.
In a world where women are already marginalised, climate change simply magnifies the existing inequalities.
Climate change is leading to more unstable and adverse weather conditions. We're seeing heat waves, droughts, floods and intensified storms. Climate change disproportionately affects women and girls in a patriarchal world that already marginalises women and makes them more likely to be economically poorer.
For example, women are 14 times more likely to die during natural disasters. This is because warning information is often transmitted by men to other men in public spaces, while women tend to be in private spaces, caring for children or the elderly. Women are also less likely to be able to swim. During the 2004 Indian Ocean Tsunami, three times more women died than men.
It is also more difficult for women to recover after natural disasters. They are the ones most often left unemployed, left with domestic responsibilities and vulnerable to forms of sexual violence and exploitation like forced marriage or prostitution.
By bringing together painters, designers, model-makers, writers, activists and film-makers, we hope to spark debate about the role of gender norms in our society and how they affect our climate crisis.
We believe creativity can inspire and help to create a powerful vision for a better world. Our exhibition takes the form of prints, paintings, films, poems, essays, sculptures and dustbins – all of which provide facts and insights to expose the issue.
There's a well-evidenced gender gap in climate action.
Multiple studies have found that women outperform men, across age group and country, in virtually every type of environmental behaviour. For example:
– Women litter less
– They recycle more
– They eat less meat
– They are more likely to buy an electric car
– They are more concerned about the environment, and vote accordingly
– And women leave a smaller carbon footprint
And while women outperform men in virtually every environmental behaviour, research shows that men, influenced by toxic masculinity (that we define as 'a set of socialised, regressive male behaviours that regard traditionally 'feminine' traits as inferior or weak; it is neither genetic nor innate'), reject eco-friendly behaviour because they're worried it brands them as 'feminine'.
For example, men's fragile masculinity means they are more likely to want to carry a plastic bag over a reusable one, or more likely to donate money to a nature charity with a dark logo and a picture of wolf on it, than a nature charity with a light logo and a picture of a tree.
However, this isn't about blame. It's about recognising strong societal forces at play that affect both men and women's actions.
To tackle climate change, the world needs immediate and decisive action. We need more diverse voices, including women's voices, at every stage of political and public life to meaningfully create radical, realistic and lasting climate change solutions for everyone.
We also need to recognise the inherent link between patriarchy and capitalism, two societal structures that interact to produce the oppression of women and contribute to the acceleration of our climate climate crisis.
See some work from these trailblazing artists below or view the digital exhibition here.