9th June, 6pm BST
In this event, we will offer an introduction to abolition and seek to answer the question of what an abolitionist approach looks like and how it can be achieved. While organisers have been calling for abolition for years, 2020-2021 in particular has woken the rest of the world up to the urgent need to dismantle oppressive systems and mindsets. We will be looking not only at abolishing the police force and redistributing power to the people, but also at the beliefs which hold up oppression in UK society which must be totally uprooted.
"Ruthie Wilson Gilmore says "Abolition is about presence, not absence. It's about building life-affirming institutions". This event will explore what actions must be made in order to abolish structures which rely on the degradation of people and the planet and establish what structures should be built in their place.
REGISTER FOR FREE TICKETS HERE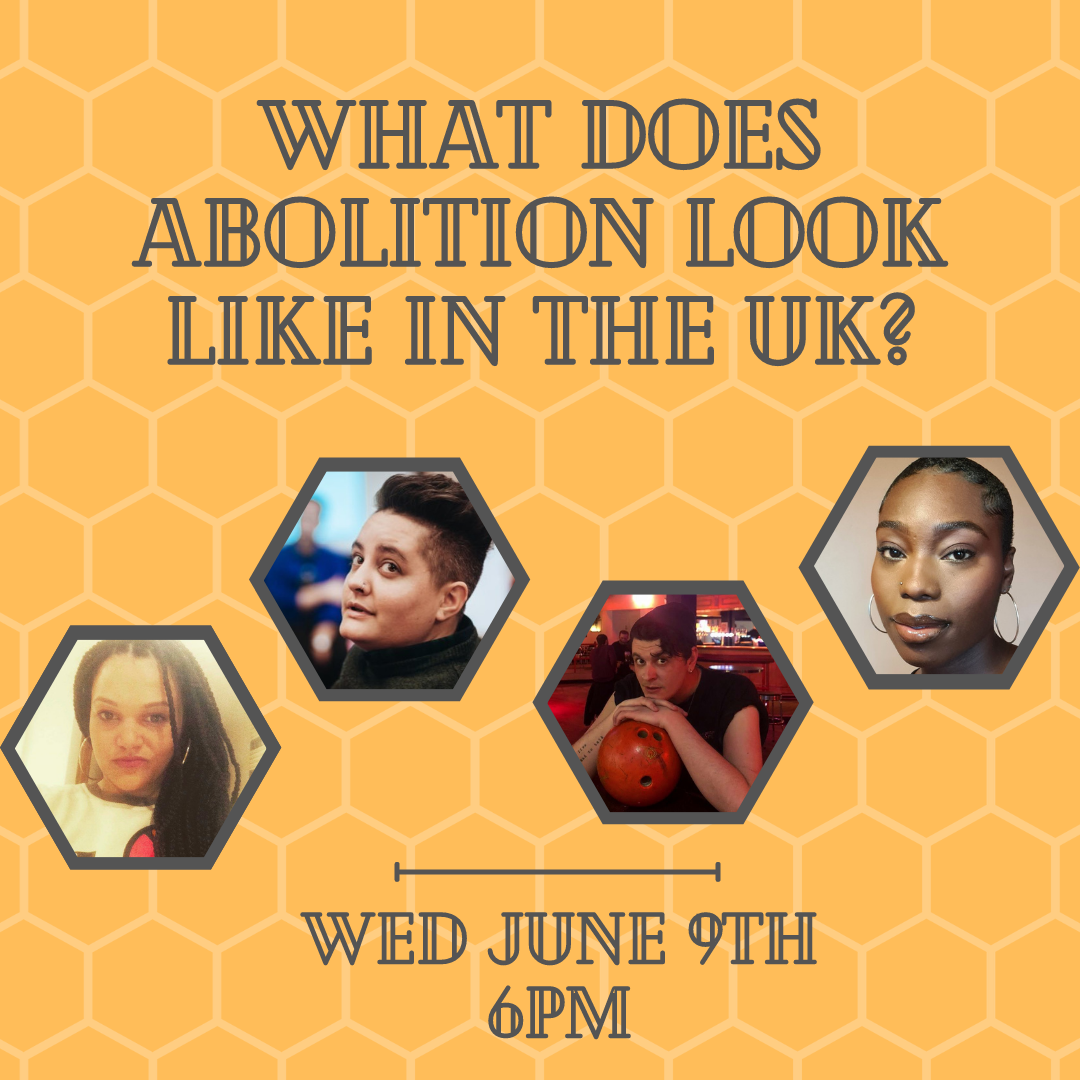 SPEAKERS
Simmone Ahiaku, an award-winning changemaker, campaigner and activist who has contributed to environmental, social and cultural work in Bristol, London and across the UK. She uses facilitated workshops to explore climate colonialism and examples of climate resistance and movements from the past and present-day.
Ben Smoke, politics editor at Huck where his focus is on protests, movements and people shaping the world. He was also one of Stansted 15 – a group of activists who locked themselves to a charter flight in 2017 to prevent deportations who were then convicted of terror offences before having them overturned on appeal earlier this year.
Nim Ralph, a London based writer, trainer and activist. As a Trans person of colour they have been at the forefront of UK Trans organising for the last few years. They support groups and organisations on deepening their understanding and impact in equity and anti-oppression as well as campaign strategy.
Aviah Day, whose research is informed by their work and activism of domestic violence, integrating theory and practice with the express goal of furthering social justice. Before academic life Aviah held a number of frontline domestic violence service roles, including working as an Independent Domestic and Sexual Violence Advocate, Refuge Worker and National Domestic Violence Helpline Worker.