The word woman is a heavy loaded word. In some spaces, it is synonymous to labour; in some it is linked to purity, in some to being a second class citizen. For some people it means beauty, belonging, a higher being, birth, rebirth, beginning and caregiving. What does being a woman mean to me? An evolving being. A human, you know. One who doesn't fit into boxes, one who does, one who chooses to fit. I am still figuring out what it means. I know being a woman is living in a world with double standards, having a hard shell, being under a microscope.
Price: £55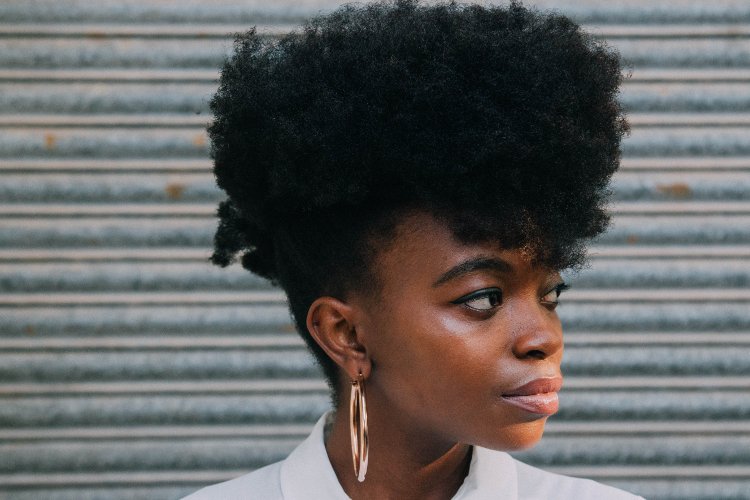 Neema J Ngelime is an accomplished visual artist who relies on photography and filmmaking to tell her story. Her creative journey started back in 2014 focusing her work on highlighting various African narratives in their most authentic form.
Over the years, the photographer/film maker has worked with GSMA's Case For Change,TheirWorld, Infinix Kenya's #BeautyOfASecond, and UNCTAD's Nairobi Youth Summit 2016. Her work has also been featured on CNN Africa, Afriquette and Nomad Magazine. Neema is also a member of the African Photojournalism Database, a joint project of the World Press Photo Foundation and Everyday Africa launched in August 2016. In 2018, she became a mentee of the WomenPhotograph mentorship program. Neema is currently a DocNomad in Europe.
Alongside our second print issue, shado has produced a 3-month photography project with 18 photographers around the world where each photographer has responded to the brief I AM A WOMAN.
There is no one way of defining what it personally means to identify as a woman – and we wanted to leave it to a community of photographers to open up these interpretations.
Print Quality: 600 dpi
Dimensions: A3
Production Time:
Each photograph is professionally printed in a London studio. Once ready, prints are shipped flat or in a sturdy cardboard tube and secured on both sides.
* For addresses in the UK, delivery will take up to 5 business days.
* International shipping is available to all destinations and postage will be added accordingly. For Europe estimated delivery is 5-6 business days, and for the rest of the world 5-12 business days.