When we look at womxnhood as a whole, what do we associate it with? Mother, daughter, sister, wife? Although these are all incredible, is that all we are? I won't start a rant about the oppressive social system that starts with a 'p', and all that malarkey; we've had countless debates about how possessive these labels can be.
Womxnhood to me is anything I want it to be. Womxnhood is resilience. In a climate where our womxnhood is constantly being policed, it is a big statement to live our lives on our own terms without internalising certain projections from society. There's a recurring theme that I keep stumbling across online and in real life. The whole 'She's 28 and still not married? When will you find a partner? Women need to have their children before 30.'
There are women who are absolutely killing it in the creative industry right now, have reached milestones that some people can only dream of achieving. Sadly, it doesn't matter how successful a woman is in her career, if she isn't married with children, there's an issue at hand.
Having a significant other shouldn't be the thing that determines our self value.. God forbid a woman finds sense of self within. God forbid a woman ends up having children young, or being a single mother. Women are shunned for raising a whole human being on their own. Women are ridiculed for being unable to have children. There are endless hurdles to face, but what makes us so beautiful is navigating through life confidently despite the pressures. Humans are complex beings with many layers. As soon as a woman becomes a mother, society expects mothers to be one dimensional. Being one-dimensional or only one thing doesn't allow any room to grow. Yes, we could be mothers, guardians and wives one day, but we are so much more than that. We are individuals with our own interests, passions, fears, insecurities and beliefs. We're a whole human being too, you know?
Price: £55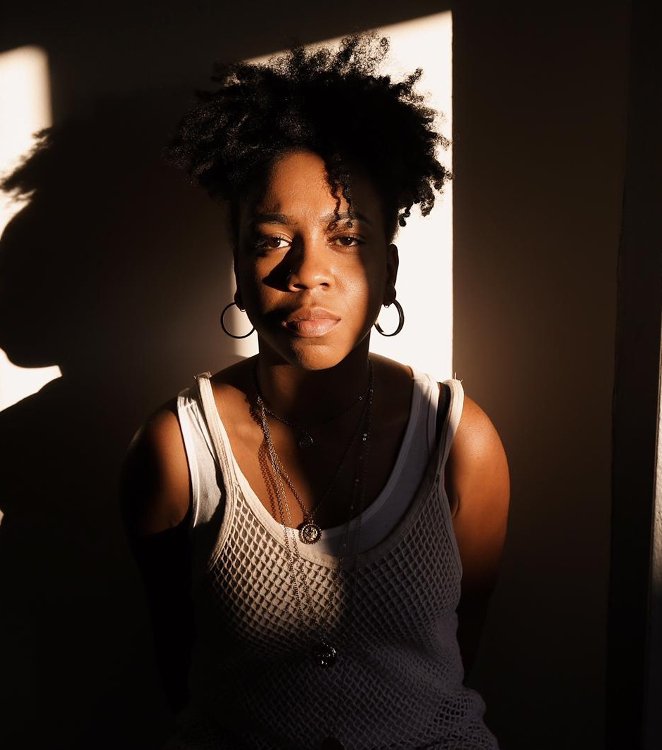 Karis Beaumont is a self-taught photographer, director, curator and documentarian from Hertfordshire. Her work focuses on the concept of beauty, as well as a few other themes. Her latest project Country Bumpkins is an ongoing body of work that centres around the Black British experience from a country perspective. instagram @karisbeau
Alongside our second print issue, shado has produced a 3-month photography project with 18 photographers around the world where each photographer has responded to the brief I AM A WOMAN.
There is no one way of defining what it personally means to identify as a woman – and we wanted to leave it to a community of photographers to open up these interpretations.
Print Quality: 600 dpi
Dimensions: A3
Production Time:
Each photograph is professionally printed in a London studio. Once ready, prints are shipped flat or in a sturdy cardboard tube and secured on both sides.
* For addresses in the UK, delivery will take up to 5 business days.
* International shipping is available to all destinations and postage will be added accordingly. For Europe estimated delivery is 5-6 business days, and for the rest of the world 5-12 business days.