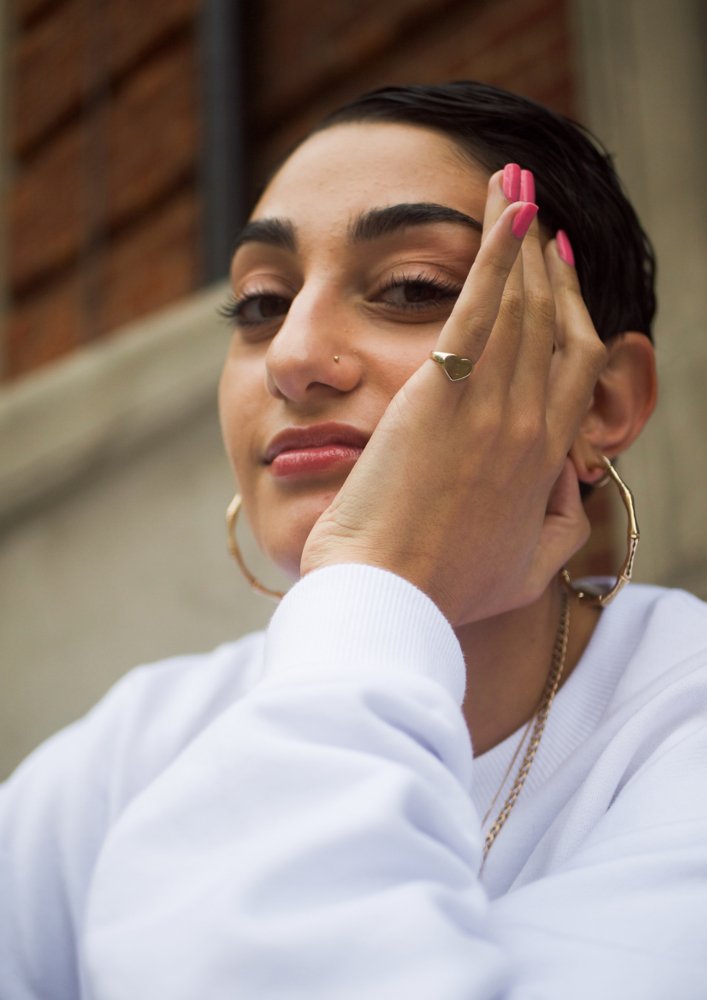 "duality"
/djuːˈalɪti/
Noun
an instance of opposition or contrast between two concepts or two aspects of something; a dualism.
Being a woman is often an ongoing balancing act. It's about understanding that strength coexists with vulnerability. It's about understanding that you are the architect of your femininity, however you choose to express it. It's about outgrowing the rigid constructs of what a woman is, and remoulding it. In a society which constantly seeks to pit women against one another, part of being a woman is understanding that you exists amidst a global sisterhood, which simultaneously unites, and empowers.
"duality" is an image I chose in order to display the multifaceted elements which shape womxnhood. My image subject is Sophia Aurora.
Price: £55
Ilayda McIntosh is a writer, photographer and poet. Her interests include Arts/Culture, Race Relations, Gender relations & left-wing activism. Currently studying English & Drama at Queen Mary University of London. Her poetry is a mixture of both spoken word & written prose. She specialises in portrait, editorial and fashion photography.
@iilaydamac
Alongside our second print issue, shado has produced a 3-month photography project with 18 photographers around the world where each photographer has responded to the brief I AM A WOMAN.
There is no one way of defining what it personally means to identify as a woman – and we wanted to leave it to a community of photographers to open up these interpretations.
Print Quality: 600 dpi
Dimensions: A3
Production Time:
Each photograph is professionally printed in a London studio. Once ready, prints are shipped flat or in a sturdy cardboard tube and secured on both sides.
* For addresses in the UK, delivery will take up to 5 business days.
* International shipping is available to all destinations and postage will be added accordingly. For Europe estimated delivery is 5-6 business days, and for the rest of the world 5-12 business days.