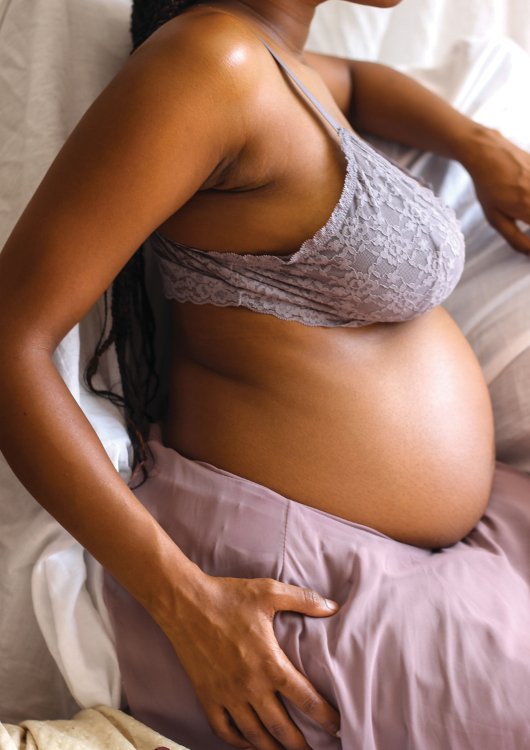 Among the multitude of manifestations of womxn, is one who is a physical source of life. She is secure in her (choice) to bear offspring, she is soft in the (comfort) of her skin, she is (strong) enough to bend and not break. As I continue to explore physical and metaphysical qualities of womxn, in this series I am reminded of where I come from, cycles of life, and the symbolisms of birth. Womxn is shown in her versatility, serving as a reminder to breathe and embrace all versions of herself, including the many beyond child bearing.
Price: £95
Ethel-Ruth Tawe (b.1994, Yaoundé, Cameroon) is a self-taught multidisciplinary artist with a keen interest in engaging dialogue on identity, alternate realities and diasporic cultures. She holds an MSc in Development Studies (2018) from SOAS University of London and a BA (Hons) in International Human Rights with a minor in Art History & Criticism (2016). Her BA research examined the effectiveness and prospects of international programs and regional provisions geared toward safeguarding tangible and intangible cultural heritage in Africa. HerMasters research interrogates the construct of citizenship from primarily African epistemologies, case studying insurgency, politics of recognition and postcolonial ideology in her birth home Cameroon.
Alongside our second print issue, shado has produced a 3-month photography project with 18 photographers around the world where each photographer has responded to the brief I AM A WOMAN.
There is no one way of defining what it personally means to identify as a woman – and we wanted to leave it to a community of photographers to open up these interpretations.
Print Quality: 600 dpi
Dimensions: A3
Production Time:
Each photograph is professionally printed in a London studio. Once ready, prints are shipped flat or in a sturdy cardboard tube and secured on both sides.
* For addresses in the UK, delivery will take up to 5 business days.
* International shipping is available to all destinations and postage will be added accordingly. For Europe estimated delivery is 5-6 business days, and for the rest of the world 5-12 business days.